Fredricksen Library is happy to announce that a permanent StoryWalk® has been opened at the Creekview Park North, 4630 Creekview Road in Hampden Township. This project was made possible from the generous support of long-time donors, James and Jean Grandon. The aptly named Grandon StoryWalk®, combines literacy with physical activity, and is an innovative way to get people of all ages outside to read while getting a little exercise.
The dedication ceremony, held on July 20, was attended by members of the Hampden Township Board of Commissioners, and Fredricksen Library Trustees and staff. The initial book installation is The Very Lonely Firefly written and illustrated by Eric Carle. The dedication centered on the generosity of Jim and Jean Grandon, and how they consistently support the Fredricksen Library's mission to transform the lives of the community it serves.
Read more about Grandon StoryWalk, see photos and vote for the next book title!


---

The Friends of Fredricksen Library are hosting their annual basket raffle! You can enter to win one of EIGHT different baskets this year! Tickets are on sale Monday, August 10 through Wednesday, September 30 in-house at the library AND ONLINE!
In-House Tickets Can Be Purchased At The Reference Desk For $2.00 Each, 3 For $5.00 OR 10 For $15.00! Online tickets can also be purchased. Watch for the link on Monday, August 10. You'll get 10 raffle tickets for $15.00! May the odds be ever in your favor!
SEE ALL THE BASKET DESCRIPTIONS HERE!

---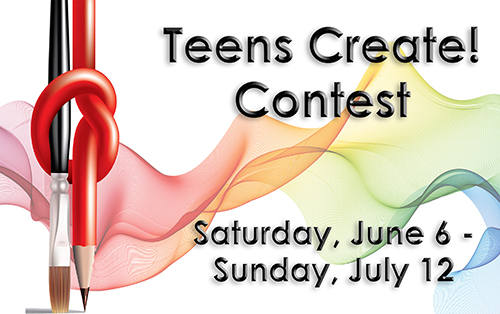 THANK YOU for your entries!
Thank you for the entries in our 4th Annual Teen Creative Expression Contest. Submissions were accepted in 5 categories: painting/illustration, photography, poetry, short story, and a new category--audio/visual.
The creative works will be on display in the library and shared below and on social media. The best entry in each category will be chosen by a panel of judges and the winners will receive $50. Winners will be announced soon! For teens ages 12 -18.
See ALL the painting/illustration, photography, poetry, short story, and audio/visual submissions HERE!
Teens Create Contest Awards Ceremony
Wednesday August 19 at 5pm via ZOOM
Put on your fanciest outfit and come celebrate our talented teens! Creators will have the opportunity to share their work and say a few words about their entries, and then we will present the awards! SIGN UP ONLINE!.
---
Author Visit!
Fredricksen Reads: The Printed Letter Bookshop
Monday, August 24 at 7 pm
via Zoom
with Special Guest visit by the Author Katherine Reay!
Become a part of Fredricksen Reads, our series of book discussions. The Printed Letter Bookshop is a captivating story of good books, a testament to the beauty of new beginnings, and a sweet reminder of the power of friendship. Author Katherine Reay will join via Zoom to discuss the book with us and answer your questions! You must have read or listened to the book to attend. REGISTER NOW! Ages 18 and older, please. Get info info on Katherine at https://katherinereay.com/
---
Business & Career Center @ Fredricksen Virtual Programs
The Business & Career Center (BCC) has gone VIRTUAL--let us help you get back to work! We are now offering virtual resume, employment and career guidance sessions via Zoom, several new virtual workshops to help with Stress Management and Social Media, including our now-virtual career workshops focused on all aspects of employment, whether returning to current employ or searching for a new job or career.
Stay tuned for more upcoming programming and other important announcements—your future starts here! DOWNLOAD A PRINTABLE PDF LISTING ALL BCC PROGRAMS
Just a few of the many upcoming BCC Virtual Programs offered...
Online Resume Consultations and Career/Employment Guidance Sessions via Zoom!
BCC staff will be available for one-on-one online assistance with those who need guidance compiling their resume, completing online job applications and general help with employment and career resources. Please have your digital document (s) ready for sharing on Zoom! We will be offering 30-minute virtual appointments via Zoom during the days and times below. REGISTER ONLINE
Mondays from 10:30 am - 1:30 pm
Mondays from 4:30 pm - 7:30 pm
Tuesdays, Thursdays, Fridays - 12 pm - 1:30 pm
Tuesdays, Thursdays, Fridays - 6 pm - 7:30 pm
Promoting Yourself: Creating a LinkedIn Profile
Wednesday, August 19 - 1 pm via Zoom
LinkedIn is the professional platform that hiring managers scope out most often. Join us for this workshop to learn how to set up a new profile, or reboot your existing profile, to experience the best professional results. Be prepared for the workshop by having access to a digital profile photo—this will add the final touch to effectively communicate your business image. REGISTER ONLINE for the Zoom link.
Budgeting Basics
Monday, August 17 - 11 am AND 6 pm via Zoom
New to budgeting, or trying to get back on track? Discover the difference between "needs" and "wants", with information on how to handle each purchase type and create smart personal goals. Get useful tips for creating a spending plan that works for your income, putting you on the path to achieve your financial goals. Presented by the PA Dept of Banking and Securities. Register online for Skype for Business link.
REGISTER ONLINE - Monday, August 17 - 11 am
REGISTER ONLINE - Monday, August 17 - 6 pm
SEE ALL OF THE UPCOMING BCC PROGRAMS HERE
---
SUMMER READING WRAPS UP SUNDAY, AUGUST 9!
ENTER THE END-OF-SUMMER GIFT CARD DRAWINGS
• Earn your virtual tickets by logging your reading and activities in Beanstack.
• Enter your virtual tickets into the raffles right in your Beanstack account. Participants are responsible to enter their own tickets by August 9. at Fredricksen.Beanstack.Org
The Fredricksen Library Summer Reading Program is made possible by the Friends of Fredricksen, The Hall Foundation, Hampden Township, Karns, Cupboard Maker Books, and additional generous sponsors. We also thank the following sponsors for supporting Summer Reading through EITC funding: People's Bank, Pennian Bank, M&T Bank, Avalon Insurance Company, Mid Penn Bank.
EAST PENNSBORO BRANCH - ends August 8 - Eastpennsboro.Beanstack.Org
The East Pennsboro Branch Library Program is made possible by the Friends of East Pennsboro Library,The Friends of Fredricksen Library and additional generous sponsors including Al's Pizza & Pub in Enola, Cherry Crest Adventure Farm, Dunkin' Donuts, Harrisburg Senators, Hershey Bears, Isaac's, Kristy's Whistle Stop, and McDonald's.
---
Coming in September...
Financial Restructuring:
Is Bankruptcy Right For You?
Tuesday, September 22
at 7:00 pm via Zoom
Learn about options for personal or business financial restructuring.
Unexpected life changes are often a contributing factor to financial strain. The COVID-19 pandemic has destabilized the financial state of many families and small businesses. Other factors, such as extensive medical bills, disabling injury or divorce can also impact household income. Attorney Tracy Updike's presentation will provide you with valuable information on understanding the bankruptcy process and what options are available to help you get a fresh financial start.
Learn About
What is the difference between the different chapters of bankruptcy?

Will I still be able to keep my home and vehicles?
Is there a way to stop the creditors from calling and lawsuits?

Presenter: Attorney Tracy Updike – Mette Evans & Woodside
Attorney Updike focuses her practice in the field of consumer and commercial bankruptcy and creditors' rights. She represents both debtors and creditors, which she believes gives her pronounced insight when advocating for her clients. She is a frequent lecturer on bankruptcy topics.
---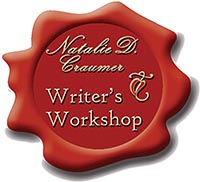 Natalie D. Craumer Writers' Workshop: Write Right Now
Tuesdays, September 8 – October 27
(no class September 22 or 29)
6:30 pm – 8:30 pm
in the Community Room, Lower Level*
Join author Catherine Jordan as she guides you on your writing path. Each class will open with a writing lesson followed by questions. At least one hour of time will be devoted to writing with the goal of learning to set a habit and overcome the "no time to write" excuse. Submission opportunities will be shared. Ages 18 and up. Registration for new students begins August 3 - please register by calling 717-761-3900 x225. Registration begins online for returning students on August 17. (Two make up classes will be held on Wednesdays in October via Zoom - TBD).
*Please note - all in person events will require masks and social distancing.

---
During this unprecedented time, Fredricksen Library wants to do everything we can to support you from afar! Some of our Children's Library Staff will be posting online story times and videos about science, art and more! Watch for the videos and story times on social media OR see them all on our website HERE!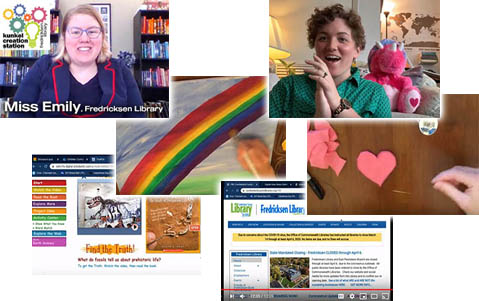 ---

FOR MORE INFORMATION ABOUT CYS, PLEASE CLICK HERE
---

Our electronic resources can be used from your own phone or computer to view movies (Kanopy), read books (Overdrive), catch up on studies (Tutor.com), see children's materials (Tumblebooks). Check databases to follow the stock market or do research. (Databases).
---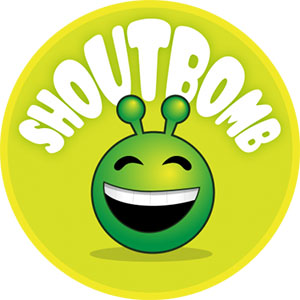 What Is Shoutbomb?
Shoutbomb is a service that helps you manage your library account via text messages – including renewals. In addition to receiving your library notifications via email, phone, or print, you have the option to receive text message notifications.
We'll text you:
Holds now available
Overdue notifications
Items due soon notifications
And you can even Renew eligible items via text
READ MORE
---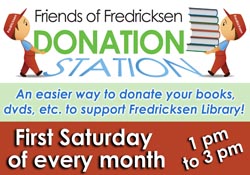 BOOK DONATIONS AND
DONATION STATION CANCELED
UNTIL FURTHER NOTICE
---
NOW! - Cardholders have FREE access to Tutor.com!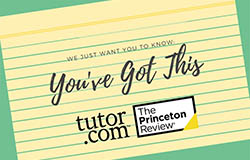 Tutor.com gives access to live, online tutoring and resume help as well as thousands of academic and career resources. It is for K-12 and college students who need help with homework, studying, projects, essay writing and test prep in every subject, including algebra, statistics, chemistry, physics, social studies and English. It is for adults who need help with job searches, GED prep and academic support. All sessions are online with professional academic or career tutors. Library cardholders and visitors in the library can work with an online tutor 7 days a week between the hours of 12 PM and 12 AM. ACCESS TUTOR.COM NOW!
---