Pennsboro Pumpkin Fest
Big Book Sale!
Saturday, October 6th & Sunday, October 7th
Look for the Friends at the Annual Pennsboro Pumpkin Fest October 6th & 7th at the Adams-Ricci Park. You'll find us under huge tents full of hundreds of great books for adults, teens and children.
Also stop by the East Pennsboro Branch Library booth and decorate a treat bag!
---
Book Character Pumpkin Decorating Contest at East Pennsboro Branch Library
October 26 & 27(Voting Oct. 29 - Nov. 1)
Decorate your pumpkin to look like your favorite book character (no holes/carving please). Bring your pumpkin to the library on Friday, October 26, or Saturday, October 27. Voting will take place from October 29 to November 1. Pick up your pumpkin Friday, November 2, or Saturday, November 3. For more information, please pick up the contest rules at the library starting Saturday, October 13.
Get inspired by these Book Character Pumpkins from another creative library!
---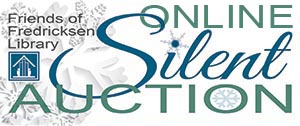 Bidding open
November 3rd
through the 15th
Pick Up November 17 & 18
1 pm to 5 pm.
Watch the display cases in the entrance for a preview of all the lovely things up for online bid this year. See a complete list of items beginning October 15th at the ONLINE auction website: www.32auctions.com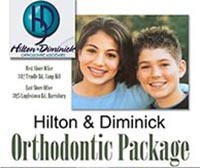 This year we are privileged to offer a complete orthodontic package worth $6,400 from Hilton & Diminick, a year's family membership to the YMCA valued at $1,000, plus many more moderately priced items such as gift certificates for many area restaurants, dry cleaning, food stores, auto services, sporting events, theaters, along with gift baskets, children's items, and gift certificates for the West Shore Farmers Market in Lemoyne.
Because of you, we were able to purchase new book trucks, repair the gutters and donate to the new lower level entrance, support children's, teens, and adult programming, and staff and volunteer appreciation.
We hope you will bid on your favorite items beginning November 3rd through the 15th and that we will see you on the 17th or 18th to pick up your winning items. You will be notified by email about the items you won and the total cost. Please bring cash, checks made out to Friends of Fredricksen, or your credit card for pick up days.
A successful auction goes a long way toward providing all the extra things that will keep our library Simply the Best in 2019! Thank you.
---
Golden Oldies and Motown with
The Craig Satchell Trio
Tuesday, October 9
7:00 to 8:30 pm in the Atrium
For years, Craig Satchell and his musicians have been wowing, impressing, and satisfying music-lovers in and around the Philadelphia area. Now they're coming to Camp Hill to put an extra hop in your step as they perform your favorite Golden Oldies and Motown hits! Come join us for a night of upbeat fun! No registration necessary.
---
How to Avoid Disputes
and Legal Problems when
Implementing your
Estate Plan
Tuesday, October 30
7:00 pm to 8:00 pm
Estates and wills involve important choices and personal preferences that require forethought and planning to avoid potential issues. Join us for a discussion of what you need to consider when drafting your will with an experienced estate litigator and the process of probate. You'll get practical tips on how to make sure your personal wishes are honored. No registration necessary. The presentation will cover:
• Understanding the duties of an executor
• Considerations when selecting an executor of your will
• The process of probating a will
• What happens when an estate is disputed
• How to craft your will to help prevent estate disputes
Presenter: Attorney Ronald L. Finck – Mette Evans & Woodside
---
FOR THE TEENS IN OCTOBER....
Join our celebration of teens and teen literature with this year's Teen Read Week theme: It's Written in the Stars. Visit the library October 7-13 for a teen book giveaway contest, daily trivia contests, and sneak peaks at what's coming to the teen shelves! No Registration necessary. For teens ages 12-18.
The Teen Read Week Drawing will have the following books as prizes:
• Children of Blood and Bone - Adeyemi
• Simon Vs. the Homo Sapiens Agenda – Albertalli
• To All The Boys I've Loved Before – Han
• Catwoman: Soulstealer – Maas

• Mortal Engines - Reeve
• Long Way Down - Reynolds
• The Hate U Give (Collector's Edition) - Thomas
We're wrapping up our celebration of Teen Read Week 2018 with Book Bingo. Join us for bingo games, teen book prizes, and book inspired prizes. For teens ages 12-18. No registration necessary.

Fredricksen's Teen Advisory Group is a service group that helps to plan teen events, choose books for our collection, and run special events like our summer concert bake sales. This is a great way for students to complete volunteer hours, and also give back to their community in a fun and rewarding way. Joining TAG is as easy as filling out a library volunteer application. Stop by a meeting to see what it's all about.
The first Teen Advisory Meeting is scheduled for Sunday, October 7 at 3:30 pm in the Kunkel Creation Station (KCS). The KCS is located on the lower level in the Children's Library.
The meeting will begin at 3:30 pm and end no later than 4:30 pm. Please come ready with any ideas for programs, volunteer opportunities, or topics you would like to discuss. Snacks and refreshments will be provided.
---
Volunteer Appreciation Dinner
On Sunday, September 9th our annual Volunteer Appreciation Dinner was held to thank our many volunteers for the time and dedication they provide to Fredricksen Library and The East Pennsboro Branch. Over 140 volunteers including Board of Trustees, Teen Advisory Group, Friends members and staff enjoyed sharing an evening together with those who hold one common interest, the love of the library. We thank our generous sponsors of the event, Gregg Aversa and The Friends of Fredricksen Library. Thank You to Al Holliday for many years of event photography and for the donation of prints for our volunteers.
Every year our volunteers donate approximately 12,000 hrs to the Library. George Enney and George Enney Jr of Fredricksen Library and Julie Kostecky of East Pennsboro Brach were honored as this year's Volunteer of the Year. In addition to our library volunteers, the Friends of Fredricksen Library and the Friends of East Pennsboro Library give hours of time and energy at fundraising events such as book sales, silent auctions and bake sales. This year the Friends of Fredricksen Library honored Jim Cawley and Friends of East Pennsboro Library honored Teety Stansfield as Friends of the Year. See PHOTOS of the dinner HERE.
Thank you to all our volunteers!
---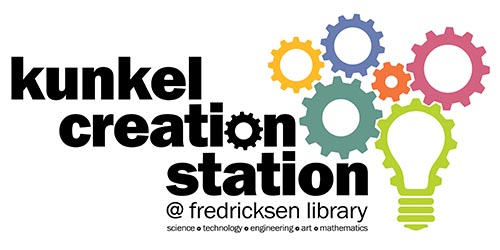 UPCOMING FALL PROGRAMS
Plant Science: Let's Grow It! - Ages 6-8
Tuesday, October 2 OR Thursday, October 4 from 5 pm to 6 pm
Plant Science: Let's Grow It! - Ages 9-12
Tuesday, October 9 OR Thursday, October 11 from 5 pm to 6 pm
Global Maker Day @ the Kunkel Creation Station - Ages 6-12
Tuesday, October 23 from 5 pm to 7 pm
Spooky STEM @ the Kunkel Creation Station - Ages 6-10
Monday, October 29 OR Tuesday, October 30 from 5 pm to 6 pm
Create Your Own Board Game @ the Kunkel Creation Station - Ages 6-8
Tuesday, November 6 OR Thursday, November 8 from 5 pm to 6 pm
Create Your Own Board Game @ the Kunkel Creation Station - Ages 9-12
Tuesday, November 13 OR Thursday, November 15 from 5 pm to 6 pm
Create Your Own Roller Coaster @ the Kunkel Creation Station - Ages 8-12
Monday, November 19 from 5 pm to 6 pm
Block Party: KEVA Plank Challenge - Ages 6-8
Monday, November 26 from 5 pm to 6 pm
Block Party: KEVA Plank Challenge - Ages 9-12
Thursday, November 29 from 5 pm to 6 pm
---
PAVE THE WAY to OPEN DOORS at Fredricksen Library!
Help us "Pave the Way to Open Doors" by engraving a brick (or two!) in honor or in memory of family, friends, loved ones, pets, an organization, or special occasion. Paver order forms can be found at fredricksenlibrary.org, or you can stop by the Library to pick one up! For more information on paver purchases, or additional naming opportunities available, call Development at 717-761-3900 x236.

---
Spooky Fun for October...
Monster Mania
Thursday, October 18
4:30 pm to 5:15 pm
Explore the world of monsters through stories, songs and food. Decorate a marvelous monster treat that just can't wait to be gobbled up! For children ages 6 – 8 with online registration beginning Oct. 4.

Spooky STEM @ the Kunkel Creation Station
Monday, October 29 OR Tuesday, October 30 - 5:00 pm to 6:00 pm
Celebrate the seasons by participating in Halloween and Fall themed STEM activities! For ages 6 – 10 with registration beginning October 8.
---
At our East Pennsboro Branch....

Book Spine Poems

Monday, October 8 at 11:00 am
Stop by the library anytime this week to create a Book Spine Poem in honor of Teen Read Week. All completed poems will be entered to win a grand prize. All ages welcome; under 13 must be accompanied by an adult. No registration required.

Homemaking Habits: Homes Ready for the Holidays
Saturday, October 13 at 10:00 am
You can have your home ready for the holidays this year! Come learn tips for decluttering and organizing and participate in the 31 day challenge (with a few extra days to spare!) so that your home is ready for the holidays. Register at the library or by calling the library at (717) 732-4274.

---
Inca Glories: The Rise and Fall of the Greatest Empire of the Americas
Tuesday, October 23 - 7:00 to 8:30 pm
In the 15th century, the greatest empire in the history of the Americas rose to prominence and power. Based in present-day Peru, the Inca Empire was a vast and successful state – ruled without benefit of money, the wheel, or a written language. This program, led by John Maietta, explores the fascinating spiritual and material culture of the Incas; the swift collapse of their society after the Spanish conquest of 1532; the rediscovery of the mountaintop wonders of Machu Picchu in 1911; and the persistence of Inca influence today. No registration necessary.
---
SAVE THE DATE... Coming in November...
Celebrating Diwali
Friday, November 2 - 6:30 pm to 8:00 pm
Come one, come all! Discover what Diwali - a joyous holiday from India - is all about! View video footage from the documentary, Presenting Diwali, followed by discussion and Q&A. Enjoy some Indian Classical dance and Bollywood singing. Indian food will be available for purchase from Banana Leaf Indian Cuisine. No registration necessary.


Volunteer Fair
Tuesday, November 13 - 2 pm to 7 pm
The Cleve J. Fredricksen Library is hosting a Volunteer Fair on Tuesday, November 13 from 2 pm -7pm. Organizations need a variety of committed volunteers with various talents to thrive and build a better community. Fredricksen Library realizes these needs and celebrates those who volunteer. As a community resource center, the Library strives to offer the opportunity for local organizations to connect with our community members to see how they can best help each other.
---
Fredricksen Library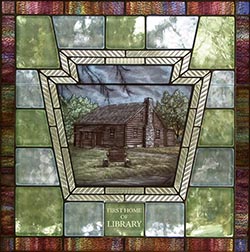 Stained Glass Window Replicas

Window replicas are 12" x 12", 1/4" plexiglass with white backing, two drilled holes for hanging (optional) with a narrow black U channel frame. Priced @ $65.00 a piece. Proceeds will support programs and services at Fredricksen Library.
DOWNLOAD an order form showing the 28 windows available.
---
Device Advice

By Appointment only
Tuesdays, 10 am to 12 pm
Thursdays, 5:30 pm to 8:30 pm
Reference Desk, Main Floor
We are pleased to offer free one-on-one consultations for up to an hour to help you navigate the basics of your eDevice! One of our trained Reference Librarians will assist you with downloading eBooks and eAudiobooks, as well as offer basic help with your tablet. You must have the device, login name and password for your appointment. To register, call 717-761-3900 x225.
---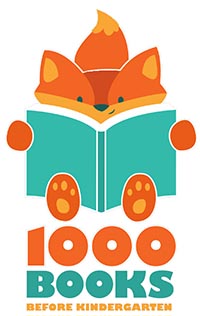 1000 Books Before Kindergarten
Our reading program will help prepare your child for one of their biggest milestones: kindergarten! Reading aloud to your child is one of the best ways to prepare them for kindergarten. With 1000 Books Before Kindergarten, parents are challenged to read to their children to get them ready to read. Stop by the Children's Desk to register for the program and learn more! Registration NOW OPEN!
---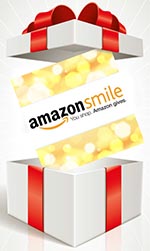 Support Fredricksen with your Amazon Purchases!
When you shop on AmazonSmile, 0.5% of the price of eligible purchases will be donated to the charitable organizations you select. Use the link from our website or go to smile.amazon.com and select Fredricksen Library. Use your regular Amazon login and password - no need to re-register.
Click HERE or on the AmazonSmile logo to get started!

---
Connect with US!

Do you know all the places Fredricksen can be found on Social Media? We're on Facebook, Pinterest, Instagram (fredricksenlibrary) and Twitter @cjfredricksen! You can also find photos of our events on our Flickr page. Click on any of the links at the bottom of this email, or on our website homepage to follow us and stay up to date with what's happening. Please like, share, pin and retweet our posts as well. (And tell all your friends and family too!)
---