Volunteer Fair
Tuesday, November 13
2 pm to 7 pm
Organizations need a variety of committed volunteers with various talents to thrive and build a better community. Fredricksen Library realizes these needs and celebrates those who volunteer. As a community resource center, the Library strives to offer the opportunity for local organizations to connect with our community members to see how they can best help each other.
Join us and learn more about these participating organizations:
---
Join Iva Jean Ambush and pianist, Donald Wolcott, for a beautiful autumn afternoon filled with tunes that were performed by the great Ella Fitzgerald. From her early hits like "A Tisket, A Tasket" to "Shiny Stockings," a tune in which she wrote the lyrics, enjoy the journey that the Scat Lady, Iva Jean Ambush, will take you on with the music of the First Lady of Song. No registration necessary.
---
This year - EASY Bidding for our
FIRST ONLINE AUCTION!
PREVIEW THE ITEMS & REGISTER HERE!

Bidding is now open and runs through Thursday, November 15th at 10:45 pm.
Winning items can be picked up with Cash, Check or Charge at Fredricksen Library (no online payments) on Sat., Nov. 17 & Sun. Nov. 18 from 1 pm to 5 pm.

Start your holiday shopping, try a new restaurant with a giftcard, find a treasure for your home and support Fredricksen Library at the same time! With many starting bids under $10, and our many generously donated SPECIAL ITEMS below, there is something for everyone. This year we are privileged to offer these SPECIAL ITEMS:
Hilton & Diminick – Orthodontic Package
Value $6400 / Starting Bid $4900
YMCA Family Membership for a year - Value $1000 / Starting Bid $700
Dr. Rina Singh – teeth whitening package - Value $398/Starting Bid $150
Just Plain Yoga - 3 months unlimited - Value $280 / Starting Bid $200
Complete Mozart Collection – 180 CDs – Value $1999/Starting Bid $250
In addition, up for bids are restaurant gift cards, books, gifts, children's items, home decor pieces, Lenox and cut glass, food, retail gift certificates, theater, park and sports tickets and activities, West Shore Farmers' Market certificates and more all donated by our generous local business partners.
DOWNLOAD A CURRENT LIST OF ALL ITEMS!
SEE ALL THE ITEMS & REGISTER HERE!
Help us reach our goal for our first ONLINE Auction with your bids. Thank You.
---
Franklin Kury, author of Gerrymandering: a Guide To Congressional Redistricting, Dark Money and the U.S. Supreme Court, will discuss his book and its relationship to Pennsylvania. He will review the efforts to bring redistricting reform and what is needed to secure a permanent fair redistricting plan for our state. No registration necessary.
---
Every Gift is an Investment in Your Community.

At the end of October our Annual Appeal was mailed to over 13,000 residents in Camp Hill, Wormleysburg and Lemoyne Boroughs, and Hampden, Lower Allen and East Pennsboro Townships. We need community members like you to help us sustain the role we play in the community. It's your contribution that allows the Fredricksen Library to continue to offer new, and exciting programs and to continue to add to our collection. Your donation will help us reach our goals.
Please consider making a gift that demonstrates your appreciation of all that
the Cleve J. Fredricksen Library offers to this community. Thank you!
READ MORE & MAKE YOUR END OF YEAR GIFT HERE ONLINE.
---
November & December in the Atrium...
The Fredricksen Library Holiday Book Tree!
Honor a loved one and support Fredricksen Library on the 2018 Holiday Book Tree!
Dedications are now open for this volunteer project and tradition, created entirely from withdrawn books.
For a donation in the amount you choose (minimum $10), patrons can have a name or family name placed on the spine of a book for the 2018 holiday season. Dedications available NOW through December 19. Holiday cards are available for you to send to the recognized person or family if desired. And watch for YOUR dedications on facebook and instagram. Thank you to all who have supported this project the past 5 years with your dedications, we hope you will consider a donation again this year. Forms are available at the Reference and Circulation Desks, OR make your dedication request ONLINE & GET MORE INFO HERE.
---
TAG: Holiday Decorating at the Library!
Wednesday, November 14
5 pm to 7 pm
Help Fredricksen's Teen Advisory Group (TAG) decorate the library for the holidays! Bring a friend or two to help decorate with you! Snacks and pizza will be provided! Meet in the lower level lobby outside of the Community Room at 5 pm. For teens ages 12 - 18. No registration necessary.
---
Cozy Story Times - 4 week sessions
November 19 through December 14
Join us for a cozy and entertaining story time for children ages birth - K and the family members they love. Registration is required and sessions last for four weeks each as follows:
Just Baby & Me (ages 0-2)- Monday- 9:30 am, Tuesday- 10:15am, Thursday- 9:30am & 10:15am, Friday- 11:00am
Twos – Monday- 10:30am, Tuesday- 9:30am, Wednesday 9:30am & 10:15am
Threes – Tuesday- 11:00am, Wednesday- 11:00am, Friday- 10:15am
Picture Book Time (age 4-K)- Monday 1:15 pm, Friday 9:30am
Registration NOW OPEN.
---
A Magical Evening
Saturday, December 1 5:30 pm to 8:30 pm
Join us at Wizard School! Go to class and then attend a presentation on owls from our visiting professors from Zoo America! Then we'll celebrate with dessert in Fredricksen's Great Hall. Wizard wear is encouraged but not necessary. For Ages 8-18 - adults must remain with children under 12. Registration begins November 12th and will be ONLINE only. Adults DO NOT need a ticket. A $5 fee must be paid at the library by Nov. 26. REGISTER ONLINE MONDAY, NOV. 12.
---
PAVE THE WAY to OPEN DOORS at Fredricksen Library!
Help us "Pave the Way to Open Doors" by engraving a brick (or two!) in honor or in memory of family, friends, loved ones, pets, an organization, or special occasion. Paver order forms can be found at fredricksenlibrary.org, or you can stop by the Library to pick one up! For more information on paver purchases, or additional naming opportunities available, call Development at 717-761-3900 x236.

---
Coming in December...
Harp and Handbells Concert
Monday, December 10
7 pm - 8:30 pm in the Atrium
Get into the holiday spirit with a relaxing evening of carols and holiday music. This year, we welcome back Louis Lynch (harpist) and the First UMC Handbell Choir, who will delight your senses and transport you from the hustle and bustle of the holiday season with a variety of music to soothe and rest your soul. Sit and enjoy the concert while sipping hot apple cider and nibbling on homemade treats or browse the stacks and take in the tranquil atmosphere. No registration necessary.

---
At our East Pennsboro Branch....
DIY Kindness Jars
Thursday, November 15
from 1:00 pm to 3:00 pm
Drop in anytime between 1:00 pm and 3:00 pm to make a Kindness Jar for yourself or to give as a gift. All materials will be provided for those who register in advance. All ages welcome; under 13 must be accompanied by an adult. This program is a partnership with the Schaner Adult Center. Register at the library or by calling the library at (717) 732-4274.

Come Dance with the
Central PA Youth Ballet
Saturday, November 17 at 1:30 pm
Join the Central Pennsylvania Youth Ballet at our library and dance. Ages 3 and up please; under 13 must be accompanied by an adult. No registration required.
---

Fredricksen Library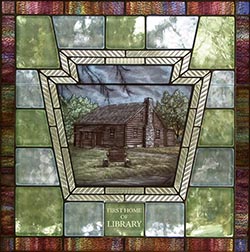 Stained Glass Window Replicas

Window replicas are 12" x 12", 1/4" plexiglass with white backing, two drilled holes for hanging (optional) with a narrow black U channel frame. Priced @ $65.00 a piece. Proceeds will support programs and services at Fredricksen Library.
DOWNLOAD an order form showing the 28 windows available.
---
Device Advice

By Appointment only
Tuesdays, 10 am to 12 pm
Thursdays, 5:30 pm to 8:30 pm
Reference Desk, Main Floor
We are pleased to offer free one-on-one consultations for up to an hour to help you navigate the basics of your eDevice! One of our trained Reference Librarians will assist you with downloading eBooks and eAudiobooks, as well as offer basic help with your tablet. You must have the device, login name and password for your appointment. To register, call 717-761-3900 x225.
---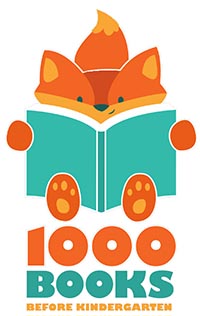 1000 Books Before Kindergarten
Our reading program will help prepare your child for one of their biggest milestones: kindergarten! Reading aloud to your child is one of the best ways to prepare them for kindergarten. With 1000 Books Before Kindergarten, parents are challenged to read to their children to get them ready to read. Stop by the Children's Desk to register for the program and learn more! Registration NOW OPEN!
---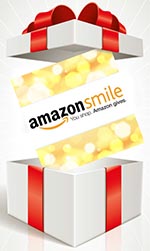 Support Fredricksen with your Amazon Purchases!
When you shop on AmazonSmile, 0.5% of the price of eligible purchases will be donated to the charitable organizations you select. Use the link from our website or go to smile.amazon.com and select Fredricksen Library. Use your regular Amazon login and password - no need to re-register.
Click HERE or on the AmazonSmile logo to get started!

---
Connect with US!

Do you know all the places Fredricksen can be found on Social Media? We're on Facebook, Pinterest, Instagram (fredricksenlibrary) and Twitter @cjfredricksen! You can also find photos of our events on our Flickr page. Click on any of the links at the bottom of this email, or on our website homepage to follow us and stay up to date with what's happening. Please like, share, pin and retweet our posts as well. (And tell all your friends and family too!)
---