Mando-Music with the Harrisburg Mandolin Ensemble
Sunday, May 20
1:30 pm to 2:30 pm
The Harrisburg Mandolin Ensemble has been entertaining Central PA since 2011. The band's repertoire has grown to include original tunes and arrangements from both HME members and local musical colleagues, and a wide array of tunes and songs drawing from jazz, swing, bluegrass, old-time, folk, and world music. Join us! No registration needed. Sponsored by the McCormick Family Foundation.

AND....Save the dates for
The 2018 CONCERT LINEUP for the Summer!
Thursday, June 14 at 7:00 pm (rain date June 21) - Trinidad & Tobago
Thursday, July 12 at 7:00 pm - Ernie Fields Motown Band
Tuesday, July 24 at 7:00 pm - Shea Quinn & Friends - British Invasion!
Thursday, August 9 at 7:00 pm - Final Fling - Janelle Verones Band
---
Summer Reading for ALL AGES – LIBRARIES ROCK!
Join us at Fredricksen for another great summer of reading, music and programs for adults, children and teens. It's easy to do! If you register JUNE 1st to JUNE 15th for Summer Reading and/or signup for a NEW library card, you will be eligible to win a fun summer prize such as family pool memberships, an iPad Mini and more!
The 2018 Summer Reading Program is sponsored by Friends of Fredricksen Library, a donation in Memory of Ashley Dietrich, Weis Markets, UGI Utilities, Riverview Bank, our municipalities and additional generous sponsors. Concert sponsored by the McCormick Family Foundation.
Summer Reading Kickoff & Concert!
Saturday, June 9 from 1 to 4 pm on the Lawn

This summer, we're celebrating how much LIBRARIES ROCK at our Summer Reading Kickoff! There's no better band to kick things off than Tonks & the Aurors, the internationally-celebrated wizard rock band! Tonks & the Aurors play music about the Harry Potter series and are great for all ages! We'll also have a Professional Photo Booth, Face Painting, Balloon Animals, Fun with Bubbles, Fun Crafts, FREE Cupcakes, Prize Give-Aways, Snacks for Sale and much, much more!
---
Help Reduce Bag Waste and Support Libraries
Each time a shopper at any Karns' location uses a reusable bag for their groceries, Karns will donate 3 cents to the "Bags for Books" Program.
"Our libraries' contribution to our communities, in terms of the education and resources they provide, is invaluable," said Scott Karns, president of Karns Foods. The 'Bags for Books' Program is something our stores and customers can be part of to help our libraries continue their legacy of making a positive impact on the lives of so many residents in the region."
Half of the donations to the libraries will be cash and half will be in the form of Karns gift cards. Each library can earn up to $1,500 per year with a guaranteed minimum of $500 per year from the program. Learn MORE.
---
BLUEBERRIES FOR BOOKS!
Last year Fredricksen sold a record 1,250 boxes of blueberries – thank you! Order your fresh New Jersey blueberries for just $30.00 to benefit the Cleve J. Fredricksen Library. Pick up on June 28 – just in time for your July 4th picnics! Payments may be made by cash, credit card or check at the Reference Desk
until June 24 at 5 pm. Prefer to order online? Easy ordering below and pay through Paypal ($1.00 extra per box). For more information, call 761-3900, ext. 236 ORDER ONLINE
---
It's time to VOTE for Simply the Best Library 2018!
If you have enjoyed programming Fredricksen has offered, borrowed books, CDs and DVDs, utilized our free internet computers, learned something new at a workshop, or just needed a beautiful place to get away, please take the time to VOTE! We appreciate your votes! There have been some changes to the voting procedure to make it easier this year. Organizations and businesses were nominated by voting in March, those nominated are now listed for final voting. Voting is open until June 15th. VOTE ONLINE NOW!

---
Archaeology, Let's Dig It!
AGES 6 to 8- Mon., May 7 at 5 pm OR Wed., May 9 at 4:30 pm
AGES 9 to 11- Mon., May 14 at 5 pm OR Wed., May 16 at 4:30 pm
Uncover the past with your friends at the library! Learn how to dig up your very own archaeology excavation site, discover fossils, and read ancient hieroglyphics! For children ages 6 - 8. Registration now open.
---
At our East Pennsboro Branch...
Community Information Night:
Opioid Abuse in Enola
Thursday, May 24
from 6:00 to 7:30 pm
Registration required
Join Mr. Charles Hall, the coroner for Cumberland County, for an information night regarding opioid abuse in our community and effective ways of responding to it. A question and answer period will follow the presentation. Register at the library or call (717) 732-4274.


STEM: Keva Planks!
Tuesday, May 15 from 2:00 to 5:00 pm
Try some hands-on STEM with KEVA Planks! This program is designed for ages 6 to 18; under 13 must be accompanied by an adult. Stop by anytime between 2:00 pm and 5:00 pm. No registration required.
---
2018 Bike Raffle
Tickets
ON SALE NOW
As summer approaches thoughts of bike riding, parades and picnics come to mind. It is time for Fredricksen's Fifth Annual Bike Raffle. Tickets are $5 per ticket, $12 for three tickets. The drawing will be held on July 12th at the Ernie Fields Motown Band concert.
WE LOVE HOLMES!
Like Fredricksen Library, Holmes Cycling and Fitness is fostering community and encouraging healthy behaviors. For the fifth year in a row, Holmes is donating a bike (with a value of $450) to Fredricksen Library. The family-owned, Camp Hill shop has provided quality customer service and products since 1974. They are also great neighbors who support the Library. The shop has just undergone a complete remodel…and WOW it looks awesome! www.holmescycling.com
---
Legal Considerations
for Car Insurance
with Mette, Evans & Woodside
Tuesday, May 1 - 7:00 pm to 8:00 pm
When purchasing auto insurance, it is important to fully consider the potential legal ramifications of the choices you make to you and your family. Budgetary concerns may make short-term savings on car insurance look like a good idea, but there are many unexpected considerations of which every consumer should be aware. This presentation will help you understand the pitfalls of auto insurance policies and how to avoid them.
Learn About
• What is the difference between limited tort and full tort auto insurance?
• How much underinsured motorist coverage should you carry?
• What are the benefits of stacking coverage limits?
• How can you limit auto insurance costs without impacting coverage?
Presenter: Attorney Thomas Archer – Mette Evans & Woodside



---
Star Wars
Appreciation Day
Saturday, May 12
1:00 pm to 5:00 pm
for ALL ages!

With May the Fourth (be with you) behind us and the next Star Wars release ahead of us, this is the perfect time for all ages to show their Star Wars love! Stormtroopers from the 501st Legion will be here for picture opportunities (1-3pm), as well as Jedi's from Capital City Jedi Knights (tentatively). Throughout the day, we'll run some of the older Star Wars spinoffs on our medium-screen. There will be Star Wars snacks and Star Wars crafts for all ages. Will you join us? Do or do not. There is no try. No registration needed.
---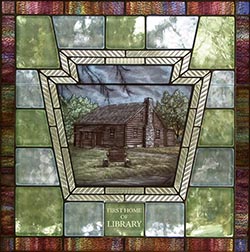 Fredricksen Library
Stained Glass Window Replicas

Window replicas are 12" x 12", 1/4" plexiglass with white backing, two drilled holes for hanging (optional) with a narrow black U channel frame. Priced @ $65.00 a piece. Proceeds will support programs and services at Fredricksen Library.
DOWNLOAD an order form showing the 28 windows available.
---
Device Advice

By Appointment only
Reference Desk, Main Floor
We are pleased to offer free one-on-one consultations for up to an hour to help you navigate the basics of your eDevice! Just call in to reserve up to one hour with one of our trained Reference Librarians who will assist you with downloading eBooks and eAudiobooks, as well as offer basic help with your tablet. You must have the device, login name and password for your appointment. To register, call 717-761-3900 x225.
---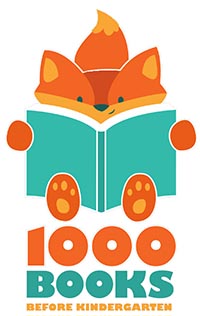 1000 Books Before Kindergarten
Our brand new program will help prepare your child for one of their biggest milestones: kindergarten! Reading aloud to your child is one of the best ways to prepare them for kindergarten. With 1000 Books Before Kindergarten, parents are challenged to read to their children to get them ready to read. Stop by the Children's Desk to register for the program and learn more! Registration NOW OPEN!
---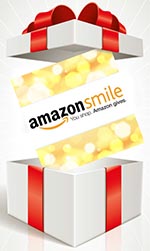 Support Fredricksen with your Amazon Purchases!
When you shop on AmazonSmile, 0.5% of the price of eligible purchases will be donated to the charitable organizations you select. Use the link from our website or go to smile.amazon.com and select Fredricksen Library. Use your regular Amazon login and password - no need to re-register.
Click HERE or on the AmazonSmile logo to get started!

---
Connect with US!

Do you know all the places Fredricksen can be found on Social Media? We're on Facebook, Pinterest, Instagram (fredricksenlibrary) and Twitter @cjfredricksen! You can also find photos of our events on our Flickr page. Click on any of the links at the bottom of this email, or on our website homepage to follow us and stay up to date with what's happening. Please like, share, pin and retweet our posts as well. (And tell all your friends and family too!)
---