The Kid at 100:
Celebrating a
Chaplin Masterwork
Tuesday, May 11
7:00 pm to 8:30 pm via Zoom
In 1921 Charlie Chaplin's The Kid took the world by storm. The story of a penniless tramp who adopts an abandoned infant struck a powerful chord in the aftermath of a devastating war during which millions died and thousands of children were left orphaned. In "The Kid at 100" renowned mime artist and comedy choreographer Dan Kamin will reveal what keeps this film fresh, funny and incredibly moving to this day. Author of The Comedy of Charlie Chaplin: Artistry in Motion, Dan trained Robert Downey, Jr. for his Oscar-nominated performance in Chaplin, after which Downey said, "Dan's insights are amazing." Participants should view the film in advance on YouTube or on Kanopy, as it will not be shown during the program. REGISTER NOW , registration closes May 10 at 9 pm.
---
We are happy to announce that East Pennsboro Branch Library will reopen to the public on Monday, May 3! Library hours will be Monday through Friday from 11am to 3pm, with Wednesday and Thursday from 11am to noon reserved for vulnerable populations. We look forward to seeing our patrons in person again! Please check our website for more information about our current procedures.
---
Gardens to Go!
Saturdays, May 8, May 22,
June 5, and June 19
9 am to 12 pm,* Hoyt Reading Plaza Outdoors, Lower Entrance
Master Gardeners are offering grab-and-go garden kits complete with an ever-changing variety of plants, helpful research-based gardening tips and contact information for your gardening questions. Four springtime pick-up windows available, each limited to 25 registrants. Cost is $5 per kit. REGISTER NOW
May 8 - Plants for Sun | May 22 - Plants for Sun | June 5 - Plants for Sun & Shade | June 19 - Plants for Shade *The library will be closed to the public during this time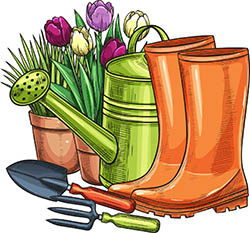 AND... Master Gardener Plant Clinics are Back!
Tuesdays: May 11 through August 17
6 pm - 7:30 pm outside of the Entryway, Lower Level
Do you have some unanswered gardening questions and don't know where to turn? Just stop over at Fredricksen Library anytime from 6 to 7:30 pm every Tuesday evening (May 11 – August 17). The Master Gardeners from Penn State Cooperative Extension will be there outside (weather permitting) eagerly waiting to solve your gardening mysteries and help you to have the best garden possible! No registration necessary, masks required.
.

---
The Blueberries are back again! You can order your 10-lb boxes of blueberries starting today through June 27 at the library for $32/box, or easily ONLINE for $33/box.

NEW PICK UP LOCATION!
Pick Up Day Will Be On
Thursday, July 1
from 10 am - 6 pm at
Camp Hill United
Methodist Church
417 S. 22nd St, Camp Hill

ORDER EARLY & WIN!!
Place your order May 3 thru May 31 and for EACH box ordered, you will be automatically entered to win an extra box of blueberries for a friend and a $25 gift card to Karns! Two winners will be chosen on Friday, June 4.
---
To celebrate this year's Summer Reading theme "Tails & Tales", get your cameras (or phones!) ready for the Fredricksen Furry-Friends Fundraiser & PHOTO CONTEST! Submit the best photo you have taken of your pet, or any other animals (farm animals, woodland creatures, nature shots, petting zoos, etc. There's no time limit - if you have a special photo you took of your pet 50 years ago -we'd love to see it! We'll also have a special category for kids to take photos of their Stuffed Furry Friends! "Selfies" with your pets are also great! Any photo that shows YOUR love of special Furry Friends!
The categories will be: (ALL entries must be

taken by

the adult, teen or child submitting them)
Adult (18 and up) | Teen (12 to 18)
Children (7 to 12) - Furry-Friend | Children (6 and under) - Furry-Friend
Children (7 to 12) - Stuffed Furry Friend | Children (6 and under) - Stuffed Furry Friend
One entry per person. ALL entries must be no larger than 11 x 17, and UNFRAMED for ease of displaying. We will be temporarily attaching them to black mat for display in the library (all photos returned). Entries accepted May 20 thru June 10, displayed in gallery with online and inhouse voting June 15 thru June 30. Winners announced the week of July 5 with gift cards for the winners!
The BEST part of this contest is we are asking for donations for local animal shelters with your votes and entries (optional), and highlighting a few during the contest period. A great way to share YOUR Furry Friends with others, and help local shelters find new homes for their Furry Friends! Watch for more details and complete rules and entry forms soon!
---

Fredricksen Library & East Pennsboro Branch
2021 Summer Reading Challenges
June 1 through August 15
WE'RE GETTING READY for a summer full of stories, animals, and stories about animals--including your favorite pets!
Register for this program starting June 1 and read great books! Participate by logging your reading and activities completely online using Beanstack or on a paper log from the library. However you do it, you will be entered to win one of our grand prizes!
Sponsored by Friends of Fredricksen Library.
Register JUNE 1 through JUNE 14 for Summer Reading and/or register for a new library card, you will be eligible to win a fun summer prize, including Family Pool Memberships, an iPad and more! Watch for more details!

---
Easy Craft Grab & Go Bag
Bag available May 8
Our Craft Grab & Go Bags will keep you creating at home this spring! Grab your craft supply bag in the children's library to assemble a delightful creation. Contents will vary and are a surprise each week! Look for Miss Katharine's instructional video on our website and social media. Recommended ages 4 – 7 with some adult supervision. No registration required; while supplies last.
---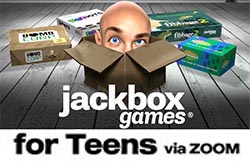 Jackbox Games for Teens
Monday, May 10 and May 25
at 6 pm via Zoom
Join us for a fun evening of games including Quiplash, Trivia Murder Party, Tee KO, and more starting at 6 pm. Register online to receive a direct link to the event. For teens ages 12 – 18. REGISTER NOW
---
THE FRIENDS BOOK SALE RETURNS IN
JUNE... AND WILL RUN FOR A FULL WEEK!
The Friends are hosting a book & media sale at the library from Saturday, June 5th through Friday, June 11th at the library! Children's books will be available upstairs in the atrium, with media, puzzles and games, and books for sale in the lower level area and community room.
Saturday, June 5th & Sunday, June 6th – 1 pm to 5 pm
Monday June 7th – Thursday, June 10th – 10 am to 6 pm
Friday, June 11th – 10 am to 6 pm – BAG SALE DAY!

---

You must have read or listened to the applicable sections of the book to attend.
Ages 18 and older, please. Registration required.
Curl Up with the Classics: Stories by Dr. Seuss
Tuesday, May 4 - 10 am to 11 am via Zoom
Join us online as we discuss this month's Curl Up with the Classics Stories by Dr. Seuss: Horton Hears a Who!; The 500 Hats of Bartholomew Cubbins; The Lorax; Thidwick, The Big-Hearted Moose; and Yertle the Turtle. You must have read or listened to the stories to attend. Ages 18 and older, please. REGISTER NOW
Moving Forward Book Group: The Cure for Sorrow: A Book of Blessings for Times of Grief by Jan Richardson
Wednesday, May 5 - 1 pm to 2 pm via Zoom
Join us for Moving Forward, a book discussion series geared towards those who have suffered a loss or tragedy and could use an infusion of hope. In cooperation with Hospice of Central PA, we will be reading books focusing on the redemptive power of the human spirit. May's choice is Jan Richardson's book of poems and blessings. Ages 18 and older, please. REGISTER NOW
Fredricksen Reads: Anxious People
Monday, May 24 - 7 pm to 8 pm via Zoom
Join us for this month's discussion of Fredrik Backman's popular novel Anxious People about "human connection and the impact people have on each other." You must have read or listened to the book to attend. Ages 18 and older, please. REGISTER NOW
---
Cumberland County Library System
Mobile App
Download our mobile app, Library2Go, which provides quick and easy access to your library account and many of our services! The app is free and can be downloaded to mobile devices. Search for Cumberland County Libraries PA in the Apple App Store and Google Play Store, or scan this QR code with the camera app on your mobile device. GET MORE INFO.
---
A huge shout out to all of the creative participants who made a birdhouse for the contest! All of the birdhouses got lots of votes, but here are the winners in the various categories:
*Favorite Book Character Birdhouse made by an Adult: #1--Anne of Green Gables
*Best for the Birds Birdhouse made by a Child: #6--At the Boardwalk on the Beach
*Most Creative Upcycle Birdhouse made by an Adult: #12--The Flowery House
*Favorite Book Character Birdhouse made by a Child: #15--The Very Hungry Caterpillar Birdhouse
*Best for the Birds Birdhouse made by a Teen/Adult: #17--K's Birdhouse
*Birdhouse made by a Team: #19--Jack & Annie's Magic Treehouse
There were 312 in-person votes and 171 online votes, for a total of 483 votes!

Thank you to our sponsors! All entries/participants received a special gift from Highland Gardens,
a coupon from Wild Birds Unlimited, and a photo magnet of their birdhouse from
Button Works by Joseph. Thank you!
---
Business & Career Center @ Fredricksen Programs
Home-Based Business Roundtable
w/ SCORE
VIRTUAL Session—Register NOW!
Has it always been your desire to become an entrepreneur, or has the pandemic caused you to consider starting an online or home-based small business? Facilitated by SCORE on the Zoom platform, join other small business owners in similar circumstances to network and share ideas about how to move forward in the capacity which suits your individual situation. Register online to receive a Zoom invite
2nd Tuesdays of each month from 12 pm – 1:30 pm - REGISTER
4th Tuesdays of each month from 6 pm – 7:30 pm - REGISTER
As a resource partner of the U.S. Small Business Administration (SBA), SCORE has helped more than 11 million entrepreneurs through mentoring, workshops and educational resources since 1964. For more information about the organization, please visit their website at www.score.org.

---
FREE VIRTUAL Career Workshops


Virtual Career Guidance Sessions
BCC Specialists will be available for one-on-one virtual assistance with those who need guidance compiling their resume, completing online job applications and general help with employment and career resources. Please have your digital document (s) ready for sharing on Zoom! See below for times: Register now for a Zoom session, invite for virtual consult will be sent via email
We will be offering 30-minute virtual appointments via Zoom during the following days/times:
Mondays Tuesdays, Thursdays and Fridays from 12 pm through 1:30pm and from 6 pm through 7:30 pm REGISTER NOW

---
Virtual Career Exploration Workshop
Register now for a Zoom session, invite will be sent via email
Employment guidance is available through our vast array of career resources! Identify your skills and interests to move forward to find the right career, upgrade through education and training, or change careers—we can help, no matter your current employment situation.
Tuesdays from 10:30am-11:30am & 4:30pm-5:30pm - REGISTER NOW
---
Virtual Resume Writing Workshop
Register now for a Zoom session, invite will be sent via email
Learn the best style and techniques for portraying your skill set and experience to potential employers--what to do, what to use, an explanation of Applicant Tracking Systems (ATS) and how to structure your best resume. Please have a digital copy of your resume available for this session.
Thursdays from 10:30am-11:30am & 4:30pm-5:30pm - REGISTER NOW

---
Virtual Get That Job! Workshop
Register now for a Zoom session, invite will be sent via email
Portray your best self to potential employers through your resume, cover letter, interviews, social media, proper dress and communication. Have access to your digital resume and cover letter!
Fridays from 10:30am-11:30am & 4:30pm-5:30pm - REGISTER NOW
---
Travel Live Thursdays - France
Thursday, May 26
5:30 pm - 7 pm via Zoom or Facebook Live
In partnership with the World Affairs Council of Harrisburg and Philadelphia, we are pleased to offer you Travel Live Thursdays! Join us at 5:30 pm EST on the last Thursday of each month to experience the best of virtual travel with your host Dr. Joyce M. Davis, President of World Affairs Council - Harrisburg. Each month will be a new location to discover - this month - FRANCE! Join via Zoom if you want to actively participate or Facebook Live if you prefer to just observe. REGISTER ONLINE or watch at www.facebook.com/WACHarrisburg.
---
During this unprecedented time, Fredricksen Library wants to do everything we can to support you from afar! Some of our Children's Library Staff will be posting online story times and videos about science, art and more! Watch for the videos and story times on social media OR see them all on our website HERE!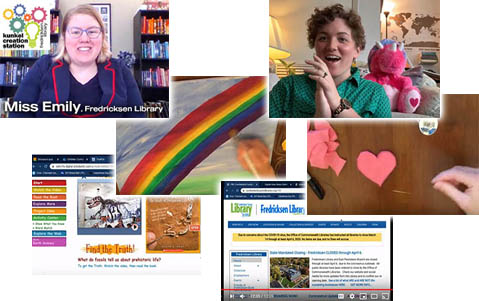 ---

Our electronic resources can be used from your own phone or computer to view movies (Kanopy), read books (Overdrive), catch up on studies (Tutor.com), see children's materials (Tumblebooks). Check databases to follow the stock market or do research. (Databases).
---
NOW! - Cardholders have FREE access to Tutor.com!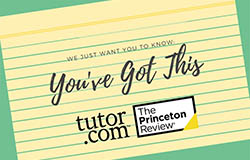 Tutor.com gives access to live, online tutoring and resume help as well as thousands of academic and career resources. It is for K-12 and college students who need help with homework, studying, projects, essay writing and test prep in every subject, including algebra, statistics, chemistry, physics, social studies and English. It is for adults who need help with job searches, GED prep and academic support. All sessions are online with professional academic or career tutors. Library cardholders and visitors in the library can work with an online tutor 7 days a week between the hours of 12 PM and 12 AM. ACCESS TUTOR.COM NOW!
---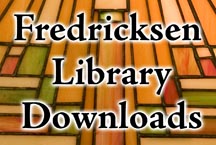 Get information and registration dates
on all programs!
DOWNLOAD the Fredricksen Library Newsletter
---