A Celtic Concert with Seasons!
Saturday, March 14 at 1:30 pm
in the Atrium, Upper Level
Join us as we welcome St. Patrick's Day with the musical styling of Seasons. The Lee siblings have toured in multiple states and countries and have opened for artists as varied as Grammy-award-winner Ashley Cleveland, Scythian, and Celtic Fiddle Festival. Seasons has performed on both regional and national television, and been featured at many national Celtic festivals. Now they will whisk you away to the Emerald Isle and leave you humming a merry tune over St. Patty's Day weekend! Free refreshments and our beautiful atmosphere round out this afternoon of fun! No registration necessary. Sponsored by the McCormick Family Foundation.

---
Spring Story Times
Monday, March 16 through Friday, April 24
Join us at these age appropriate programs that promote literacy and provide a fun first experience at the library. These story times will help increase children's vocabulary, comprehension, and ability to interact socially. Registration begins Mar. 2
Sessions and ages are as follows:
Baby & Me (0 – 2 yrs.) Mon., Tues., Thurs. 9:30 am & Fri. 10:15 am
Toddler (2 yrs.) Mon., Tues., Thurs. 10:15 am
Preschool (3 yrs. to Kin.) Mon. 1:15 pm, Tues. 11 am, Thurs. 1:15 pm, Fri. 9:30 am
---
How to Catch a Leprechaun
Monday, March 9
5:30 pm to 6:30 pm
We will read a story about catching Leprechauns, then we will try to make our own Leprechaun traps to take home. For ages 7 – 12 with registration now open.
---
One Book One Community: Discussing Heartland
Saturday, March 7
2 pm to 3 pm
Be part of the One Book, One Community movement by reading and discussing this year's chosen book, Heartland. Sarah Smarsh was born a fifth generation Kansas wheat farmer on her paternal side and the product of generations of teen mothers on her maternal side. Through her experiences growing up as the daughter of a dissatisfied young mother and raised predominantly by her grandmother on a farm thirty miles west of Wichita, we are given a unique and essential look into the lives of poor and working class Americans living in the heartland. Combining memoir with powerful analysis and cultural commentary, Heartland is an uncompromising look at class, identity, and the particular perils of having less in a country known for its excess. You must have read or listened to the book to participate. Ages 18 and older, please. REGISTER NOW.


---
Board Games and Brownies
Monday, March 23
5 pm to 7 pm
in the Kunkel Creation Station
Join us to play board games and eat brownies! Choose a game from our collection, or bring your favorite along to share. For teens ages 12 - 18. No registration necessary.
---
At our East Pennsboro Branch...
CSA 101
Tuesday, March 24 at 6:30 pm
Meal kits and grocery delivery to your door have been trending upward in recent years. But did you know that you can do this TOTALLY LOCALLY through a subscription with your neighborhood farmer? Learn the basics of CSA ("community supported agriculture") and the value and benefits of fresh farm produce, and help support farmers and farmland in your community! No registration necessary.

Spring Story Time
with Mrs. B.
Register NOW!
Join Mrs. B for story times and activities at the library for children ages 2 ½ to K. Choose either the 10 (ages 3 1/2 to K) or 11 am (ages 2 1/2 to 3 1/2) session. Sessions run about 30 minutes. Registration required. Call 717-732-4274.
---
Mira Lloyd Dock: An Advocate for Women's Rights
Thursday, March 19
6:30 pm to 9 pm
Mira Lloyd Dock, of Harrisburg, was well known as a municipal cleanup advocate, a conservationist, and a promoter of the National Park System. But did you know she was also an ardent supporter of higher education and suffrage for women? Join Dr. Susan Rimby, President-Elect of the American Association of University Women (AAUW) Harrisburg and the biographer of Mira Lloyd Dock. Co-sponsored with AAUW Harrisburg. No registration necessary.

---
Plant Science:
A Longwood Gardens Community Read
Wednesday, March 25
4:30 pm to 5:30 pm
Children, accompanied by an adult, will enjoy the Longwood Garden's Community Read selection, The Enormous Potato by Aubrey Davis, and engage in hands on activities about plants. For children in grades K – 2. Registration begins March 11.

---
March Programs in the
Business & Career Center
Spreadsheet Basics
Wednesday, March 25 from 12:00 pm – 1:00 pm - REGISTER ONLINE!
Fredricksen Library staff will be conducting an interactive workshop on creating and manipulating spreadsheets, whether using Microsoft Excel or Google Sheets. Bring your questions and improve your skills, beginner spreadsheet creation and formula skills will be covered.

Budgeting Basics
Monday, March 30 from 6:00 pm - 7:00 pm - REGISTER ONLINE!
New to budgeting, or trying to get back on track? Discover the difference between "needs" and "wants", with information on how to handle each purchase type and create smart personal goals. Get useful tips for creating a spending plan that works for your income, putting you on the path to achieve your financial goals.
Mock Interview Sessions - BCC HUB - Register now, by appointment
2nd Wednesdays from 2 pm – 4 pm
Career Exploration Workshops
Tuesdays from 10:30 am-11:30 am & 4:30 pm-5:30 pm
Resume Writing Workshops
Thursdays from 11:30 am-12:30 pm and from 5:30 pm-6:30 pm
Get That Job! Workshops
Fridays from 10:30 am-11:30 am and from 4:30 pm-5:30 pm
Walk-in "Question & Answer" Sessions
Excel Q & A
Walk-in Session (Bring your own computer) — No registration necessary.
2nd Wednesdays from 10:00 am – 12:00 pm
QuickBooks Q & A
Walk-in Session (Bring your own computer) — No registration necessary.
3rd Wednesdays from 10:00 am

Walk-in Sessions - BCC Classroom - No registration necessary
Mondays, Tuesdays and Fridays from 11:30 am to 1:30 pm
Mondays, Tuesdays and Fridays from 5:30 pm to 7:30 pm
Thursdays from 12:30 pm to 1:30 pm
Thursdays from 6:30 pm to 7:30 pm

Home-Based Business Roundtables with SCORE
2nd Tuesdays of each month, 12 pm - 1:30 pm
4th Tuesdays of each month, 6:00 pm - 7:30 pm
GET COMPLETE INFO AND REGISTER HERE
---
Great Decisions 2020
Eight sessions: every other Monday through May 11
1:00 pm – 2:30 pm
Great Decisions is America's largest discussion program on world affairs. The program model involves reading the Great Decisions Briefing Book, watching the DVD and meeting expert speakers in a Discussion Group to discuss the most critical global issues facing America today. Each year, eight topics are chosen by Foreign Policy Association's panel of experts.
March 2 – Red Sea Security | March 16 – Slavery & Trafficking
March 30 - Northern Triangle | April 13 – China/Latin America
April 27 – Philippines / U.S. | May 11 – Artificial Intel. / Data
DETAILS OF ALL DISCUSSIONS CAN BE FOUND HERE.
Cost: $10 per individual session or $65 covers all 8 sessions.
REGISTER ONLINE HERE Payment also available via check, credit card or cash at door.
---
Coming in May...
The First Step: Starting and Planning a Small Business
Friday, May 1 from 9 am - 12 pm
This workshop will help aspiring entrepreneurs to begin the process of successful business ownership including evaluating business ideas, developing a business plan, and exploring financing options. Attendees will learn:
Unique lifestyle requirements involved in owning a business.
How to assess the feasibility of their business idea.
Differences between business organization structures.
How to develop a business plan.
How to obtain financing.
How to market their product or service.
The applications and licenses needed to start their company.
This program is presented by the Small Business Development Center at Shippensburg University in conjunction with the Business & Career Center @ Fredricksen and the Downtown Camp Hill Association.
Registration is free and available ONLINE.
---
Gardening with Nature Series: Gardening Questions Answered
Tuesday, March 17 at 7 pm
3rd Tuesday of every month, through October
Fredricksen Library has teamed up with Penn State Master Gardeners to bring you a series of workshops that will show you how to garden with nature. For March's presentation, join Diane Barge, President of the West Shore Garden Club. Yearly Diane successfully grows hundreds of plants from seeds. Come learn why she grows them from seed and how she decides what to grow. Diane will also share when where, and how she plants the seeds, then successfully cares for them.
Workshops are $5.00 each. Walk-ins will be accepted only if space is available. Registration NOW OPEN. To register for workshops in the series please visit https://extension.psu.edu and search for Gardening with Nature. Or call Penn State Events Registration toll-free at 1-877–345–0691 to register by phone Monday to Friday, 8 a.m. to 5 p.m.
DOWNLOAD a brochure detailing all of the workshops.
---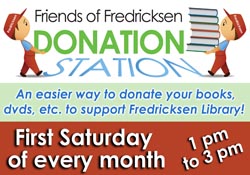 FIRST SATURDAYS!
Saturday, March 7, 1 pm to 3 pm
DRIVE IN DONATION OF YOUR BOOKS, DVDS, CDS, GAMES, ETC!
During Donation Station hours, 1 pm to 3 pm, please park on the Walnut Street side parking area at the lower level employee entrance door. Donations at all other times can be given at the Reference Desk.

---
To celebrate the 50th anniversary of Earth Day, we invite all teens 12-18 to participate in our first anthology! We are looking for poems, essays, short stories, and drawings that can be reproduced in black and white about the themes of Earth Day, nature, and caring for the Earth.
Submit your work to the Teen Programmer at emcquiggan@ccpa.net or take it to the Fredricksen Library Reference Desk by April 1, 2020.
Want more information, or help working on your piece? Attend any of our Plot Twisters meetings for inspiration and feedback from your peers.
---
Film Friday: Ken Burns Presents
EAST LAKE MEADOWS:
A Public Housing Story
Friday, March 27 at 2 pm & 7 pm
In October of 1970, the Atlanta Housing Authority opened a public housing community on the edge of Atlanta called East Lake Meadows. Over the next 25 years, many thousands of low-income Atlantans, mostly African American, would call it home. But as public housing in America became stigmatized and abandoned, and a crack wave swept through the neighborhood, East Lake Meadows became nearly uninhabitable. In the mid-1990s, Atlanta bulldozed the housing project to make way for new mixed-income housing, as government and philanthropic funds poured into the area in an effort to create a thriving community, Through the stories of former residents, EAST LAKE MEADOWS: A Public Housing Story gives voice to some of the most marginalized people in our society and raises critical questions about how we, as a nation, have created concentrated poverty and limited housing opportunities for African Americans, and what can be done to address it. Funded by the Corporation for Public Broadcasting, PBS and public television viewers. No registration necessary. Sponsored by Jane & Bill Murray.

---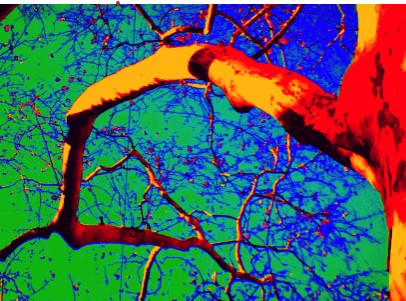 This month in the Community Gallery...
Harry Spilker Photography, Camp Hill, PA
www.H-forcephotography.com
Harry Spilker is a 25-year old young man with Down syndrome, living with his family in Camp Hill. Harry is a 2015 graduate of Camp Hill High School and an employee at Community Aid.
Harry has always been a self-motivated artist, drawing with markers, colored pencils, and other media by himself as a child. As a teenager, he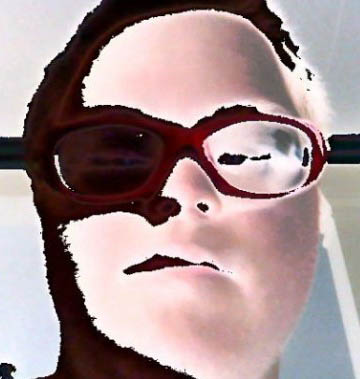 began using his father's cell phone and taking astonishing pictures. He now uses his digital camera or iPhone to capture images, and he uses different apps to manipulate the colors and other aspects of the pictures, creating an artistic effect that evoke an emotional response.
Harry has shown his work at many venues and exhibitions in the Harrisburg area. In recent years, he has received awards from the Perry County Council of the Arts' and the Art Association of Harrisburg.

---
Library for Lunch - Dr. Seuss!
Monday, March 23 AND Wednesday, March 25
12 pm to 1 pm
Come celebrate the works of Dr. Seuss with stories, activities, and a craft. We will have green eggs and turkey ham, as well as a yummy treat. For children ages 3-6; registration begins Mar. 9
---
NOW! - Cardholders have FREE access to Tutor.com!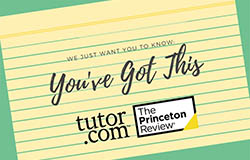 Tutor.com gives access to live, online tutoring and resume help as well as thousands of academic and career resources. It is for K-12 and college students who need help with homework, studying, projects, essay writing and test prep in every subject, including algebra, statistics, chemistry, physics, social studies and English. It is for adults who need help with job searches, GED prep and academic support. All sessions are online with professional academic or career tutors. Library cardholders and visitors in the library can work with an online tutor 7 days a week between the hours of 12 PM and 12 AM. ACCESS TUTOR.COM NOW!
---