Concert on the Lawn with Ernie Fields Motown Band!
Thursday, July 12 at 7 pm
Rain or Shine
We are thrilled to offer you an evening with Ernie Fields and his Motown Band. Coming to us from Washington D.C., Ernie Fields grew up in Philadelphia and performed with The Blue Notes, Smokey Robinson, and The Temptations; to name a few. He was also trained and mentored by Harry Belafonte, and he honed his soulful singing skills, while performing with The Commodores and Lionel Richie. Ernie is the real deal. You simply do NOT want to miss this evening of exciting music that will have you singing, clapping, laughing and dancing along! Sponsored by the McCormick Family Foundation. No registration needed. (Rain location: in the library!)
Concert on the Lawn with Shea Quinn and Friends: British Invasion!
Tuesday, July 24
at 7 pm
Rain or Shine!
Early in the 60s, America's music was changed forever by what we now call the British Invasion. In 2018 it's time to relive the craze that swept the nation led by none other than Shea Quinn & Friends! From Beatlemania to the Rolling Stones, The Kinks to The Who, and all the one-hit wonders in between, you're sure to have a night of great British fun! No registration necessary
Coming next month ... Thursday, August 9 - Final Fling - Janelle Verones Band
---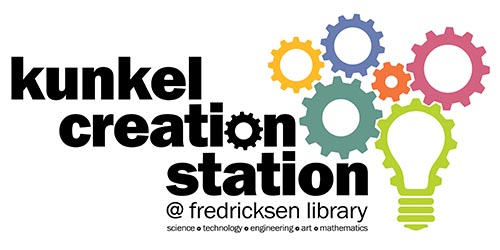 At 7 p.m., Friday, June 8, 2018, the long awaited Grand Opening for the Kunkel Creation Station @ Fredricksen Library took place.
The Station has been a work in progress for almost three years.
A grant from the Stabler Foundation ensured the transformation of a dingy storage room and an unremarkable office into a bright and cheery "Maker Space," a place where library STEM programs (Science, Technology, Engineering and Mathematics) can take place. Children's Services Manager Alison Trautmann provided much of the "elbow grease" to make this transformation a reality.
Over two succeeding years, the Kunkel Family Foundation first generously ensured that the space would have state-of-the-art equipment, and then, in a second year, eye-catching furniture. The Grand Opening showcased all of this, and more.

Members of the Kunkel Family Foundation, Fredricksen trustees and Fredricksen staff and their families attended. The "mover and shaker" of the project, Deedy Kunkel Davis, was front and center, eagerly trying out all of the machinery and participating in each station that Fredricksen's STEM Coordinator, Colleen Pease, had set up for attendees. The highlight of the evening was the completion of a small boat by the 3-D printer, which was then awarded to one of the Kunkel children.
The Kunkel Creation Station will be open for scheduled STEM programs, led by the STEM coordinator. If staffing permits, the Station may be open for drop-in science experimentation in the future. Stay tuned for news about this innovative center…first of its kind in a public library in Central PA!
SEE PHOTOS OF THE DONOR GRAND OPENING EVENT
Upcoming July & August Kunkel Creation Station Programs
Star Spangled Science - Ages 6-10 - Monday, July 2 at 5 pm - PROGRAM FULL
Star Spangled Science - Ages 6-10 - Tuesday, July 3 at 5 pm - PROGRAM FULL
Engineering: Let's Build It! - Ages 6-8 - Monday, July 9 at 5 pm
Engineering: Let's Build It! - Ages 6-8 - Wednesday, July 11 at 4:30 pm
Engineering: Let's Build It! - Ages 9-12 - Monday, July 16 at 5 pm
Engineering: Let's Build It! - Ages 9-12 - Wednesday, July 18 at 4:30 pm
Girls In STEM: Engineering Challenge - Ages 8-12 - Thursday, July 26 at 5 pm
Bubble-ology - Ages 6-8 - Wednesday, August 1 at 4:30 pm
Bubble-ology - Ages 6-8 - Thursday, August 2 at 5 pm
Forensic Science: Let's Solve It!- Ages 8-12 - Monday, August 6 and Tuesday, August 7 at 5 pm (2 part program)
Forensic Science: Let's Solve It!- Ages 8-12 - Monday, August 13 and Tuesday, August 14 at 5 pm (2 part program)
---
2018 Kickoffs & Summer Reading/ New Cardholder Winners!
Congratulations to the winners in our 2018 drawings! There were OVER 1,800 total entries representing new Summer Reading Participants and NEW Cardholders at Fredricksen & East Pennsboro Branch! The winning names pulled were:
Lexis L. - iPad Mini | Kameron G. - Hershey Park Passes
Knox R. - Lemoyne Pool | Tyler C. - Camp Hill Pool
Thank you to all who participated!
SEE PHOTOS OF THE SUMMER READING KICKOFFS !
---
Summer Reading Program Note:
Due to the July 4th Holiday week, there will be NO large TUESDAY Summer Reading performer/programs on Tuesday, July 3rd at Fredricksen or East Pennsboro Branch. See you on Tuesday, July 10th for the fabulous GRINS & GRINS COMEDY SHOW!
---
LAST WEEKS TO GET YOUR BIKE Raffle Tickets!
Tickets are $5 per ticket, $12 for three tickets. The drawing will be held on July 12 at the Ernie Fields Motown concert.

WE LOVE HOLMES!

For the fifth year in a row, Holmes is donating a bike (with a value of $450) to Fredricksen Library. The family-owned, Camp Hill shop has provided quality customer service and products since 1974. They are also great neighbors who support the library! Thank you! www.holmescycling.com
---
THE BLUEBERRIES ARE HERE - all 1,333 boxes of them!
It's finally here – Blueberry Pick Up Day! You can pick up your blueberries TODAY, June 28th anytime between 10 am and 6 pm. You don't even have to get out of your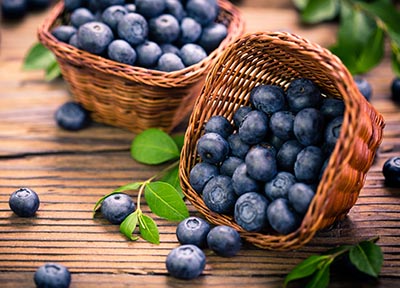 car! Just pull into the lower parking lot on Walnut Street and one of our helpful volunteers will load the berries right into your car. Thanks again for supporting the Fredricksen Library - THIS YEAR, with a record 1,333 BOXES SOLD!
---
Lin-Manuel Miranda retweets about our teens!
Our recent Hamiltunes for Teens program took Twitter by storm after catching the attention of none other than Hamilton creator Lin-Manuel Miranda. Check out the news stories by The Sentinel and ABC27 news that highlighted the exciting evening!
Sentinel article June 21, 2018 ABC27 news story June 22, 2018
---
Cabaret Open Mic Night with Anthony Haubert (B.Y.O.B.)
Wednesday, July 11
from 6:30 pm - 8:30 pm
It is the summer of music at Fredricksen Library, so what better time to host a night of singing featuring YOU? Bring your own sheet music and sing with LIVE piano accompaniment by Anthony Haubert. Anthony will play (most) showtunes, soundtracks and jazz standards, so bring as much sheet music as you like. The library will be closed to the general public and the glasses will be empty, so make sure to bring your favorite drinks along. We'll provide popcorn, corkscrews and bottle openers. Now's your chance to shine in the library after hours, so come and join us! REGISTER ONLINE NOW
---
Libraries ROCK ~ Facebook Challenge!

CONGRATULATIONS to our first two"LIBRARIES ROCK" facebook challenge winners....Sarah D. and Larissa N. Their names were pulled in the random drawings from the MANY entries we received! Every FRIDAY until August 10th, we will ask a music related question - if you LIKE and COMMENT on the post you could WIN a $10 GIFTCARD!
This week's question.....
What is your FAVORITE BREAKUP or HEARTBREAK song (and artist)?
CHECK OUT THE FACEBOOK CHALLENGE HERE AND WIN!
---
ALL AGE SING-ALONGS!
Sing your heart out to your favorite films! Costumes are encouraged but not required. We'll provide the popcorn, you bring any other snacks or drinks to keep you singing! We've got a few surprises up our sleeves. Seating limited, first come, first served.
Friday, July 6 at 2 pm – Frozen; 6:30 pm - Annie
Friday, August 3 at 6:30 pm - The Lion King
Friday, August 17 at 2 pm - Moana
---
At our East Pennsboro Branch...
Hands on Handbells! Workshop
Saturday, July 14
from 10:30 am to 12:00 pm
Yes, your hands on handbells! This is your opportunity to play handbells, hand chimes, boomwhackers, and more! All ages welcome; under 13 must be accompanied by an adult. No registration required.


Bingo for Books
Tuesday, July 10
from 6:30 pm to 7:30 pm
Fun for the whole family with books as prizes. All ages welcome; under 13 must be accompanied by an adult. Register at the library or by calling the library at (717) 732-4274. Next Bingo date coming up: Tuesday, August 14.
---
Under Pressure: Canning Your Veggies and Meats
Tuesday, July 10 at 6:30pm
Pressure canning is the only safe way to can low-acid foods such as vegetables and meats, so join Andy Hirneisen from Penn State's Department of Food Science and learn the basics of using a pressure canner based on current USDA canning guidelines. Did you know today's pressure canners have built-in safety features, which makes your canning safe and easy? Unwind food preservation myths and learn practical tips to ensure a positive experience when pressure canning foods. Register today at extension.psu.edu/home-food-preservation-pressure-canning. $7.50 per person. REGISTER ONLINE NOW
---
Wizarding World Teen Trivia
Tuesday, July 31 from 6 pm to 8:30 pm
Confident in your knowledge of all things Wizardy? Celebrate Harry's birthday and show off your smarts (and your house colors) at our trivia night. Gather your friends to compete as a team for prizes and gift cards. Cheaters Never Prosper will supply the Wizarding World fun! REGISTER ONLINE For teens 12 -18 years old.
---
Harry Potter Escape Room
Friday, July 27
from 3 pm to 8 pm - 1 group per hour
Discover the world of Sorcerers and Magic. Explore to find clues and solve puzzles to find all the Horcruxes! Can you defeat the Horcruxes and escape? Or will you fall to the darkness that lurks inside? Please call 717-761-3900 x229 to register starting July 13. Recommended for ages 8 +. Intended for families. Number of Players: 3 - 6 (must have a minimum of 3 to play)
Time Limit: 45 min
Harry Potter Interactive Movie
Tuesday, July 31 from 2 pm to 4:45 pm
Harry Potter and the Sorcerer's Stone gets a new twist when you watch it on Harry Potter's Birthday! Kids ages 10-13 are invited to join us for an interactive viewing of the first Harry Potter movie! Film is 2 hours and 32 minutes long. Rated PG. Register beginning July 16.
---
Last two weeks to enter!
Teens Create! Contest
Saturday, June 9 to Sunday, July 8
Enter our 3rd Annual teen creative expression contest! Submissions will be accepted in 4 categories - painting/illustration, photography, poetry and short story. Detailed instructions regarding themes and dimensions for each category will be available May 1st. Submissions are accepted June 9th - July 8th and will be on display in the library July 9th - July 31st. The best entry in each category will be chosen by a panel of judges and the winners will receive $50. You may enter once in each category. For teens ages 12 -18. DOWNLOAD Information and submission forms HERE
---
Fredricksen's Foreign Language Collection has a new home!
Our foreign language books and media have a new home! Located in the back of the upper level, this beautiful display houses our audiobooks, DVDs and books on foreign language self-instruction and foreign language literature. The display contains both Adult and Children's materials. We are grateful to the Pollock Foundation who awarded us a grant for this foreign language display unit, as well as new foreign language books, books that feature other countries and cultures and our recent children's bookjoy celebration. Be sure to look for it during your next visit! (Foreign Films are still located in the DVD section of the library.)
---
Fredricksen Library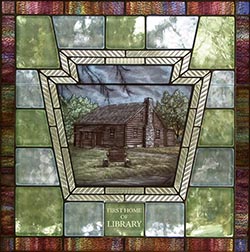 Stained Glass Window Replicas

Window replicas are 12" x 12", 1/4" plexiglass with white backing, two drilled holes for hanging (optional) with a narrow black U channel frame. Priced @ $65.00 a piece. Proceeds will support programs and services at Fredricksen Library.
DOWNLOAD an order form showing the 28 windows available.
---
Device Advice

By Appointment only
Reference Desk, Main Floor
We are pleased to offer free one-on-one consultations for up to an hour to help you navigate the basics of your eDevice! One of our trained Reference Librarians will assist you with downloading eBooks and eAudiobooks, as well as offer basic help with your tablet. You must have the device, login name and password for your appointment. To register, call 717-761-3900 x225.
---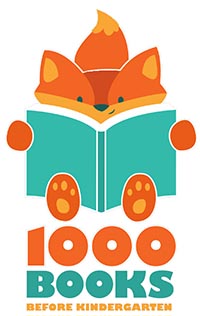 1000 Books Before Kindergarten
Our brand new program will help prepare your child for one of their biggest milestones: kindergarten! Reading aloud to your child is one of the best ways to prepare them for kindergarten. With 1000 Books Before Kindergarten, parents are challenged to read to their children to get them ready to read. Stop by the Children's Desk to register for the program and learn more! Registration NOW OPEN!
---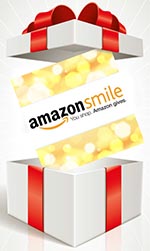 Support Fredricksen with your Amazon Purchases!
When you shop on AmazonSmile, 0.5% of the price of eligible purchases will be donated to the charitable organizations you select. Use the link from our website or go to smile.amazon.com and select Fredricksen Library. Use your regular Amazon login and password - no need to re-register.
Click HERE or on the AmazonSmile logo to get started!

---
Connect with US!

Do you know all the places Fredricksen can be found on Social Media? We're on Facebook, Pinterest, Instagram (fredricksenlibrary) and Twitter @cjfredricksen! You can also find photos of our events on our Flickr page. Click on any of the links at the bottom of this email, or on our website homepage to follow us and stay up to date with what's happening. Please like, share, pin and retweet our posts as well. (And tell all your friends and family too!)
---