On Monday, June 1, Fredricksen Library opened to the public. It's been heart-warming.

People of all ages have expressed much gratitude that we are again open. They are willing to "mask up," and to greet staff who are also masked. They stand quietly six feet apart. Those who are part of an "at risk" group, for age or for illness, can also utilize a special hour, just for them – Saturday, noon to 1 pm.

It IS quiet here, which feels a little unusual at Fredricksen.

We've been called "the loud library" more than once in the past, as our activities spilled out of our doors. Our concerts and classes will need to wait for a little while longer. Our online activities are booming and Summer Reading 2020 starts today! Please see all of our programs on the website: www.fredricksenlibrary.org.

Folks are returning their items to our outside book drops, entering the library, some little ones are bringing their book lists (see above!), checking out books and movies, then leaving. And that's fine. For a while, we may all be more comfortable with the motto of an aircraft carrier for jets practicing landings on the flight deck: touch and go.

We are fully stocked with hand sanitizer, our building is spotless, and we've been closed to normal library business for two and a half months. Please come in, if only to say "hello," and let's all get accustomed to being together again. We've really missed you.


Bonnie Goble
Director
Cleve J. Fredricksen Library
---
STARTS TODAY!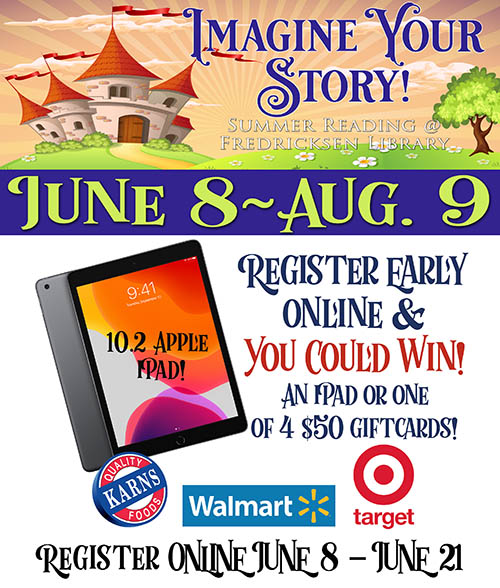 FREDRICKSEN SUMMER READING PROGRAM IS BACK...
ALL ONLINE THIS YEAR!
Participate By Logging Your Reading And Activities Completely ONLINE Using Beanstack.
GET ALL THE INFORMATION ON SUMMER READING
REGISTER ONLINE EARLY (6/8 - 6/21) OR REGISTER FOR A NEW LIBRARY CARD and you could WIN! (When you register ONLINE,
you are automatically entered in the drawing - no paper entries.)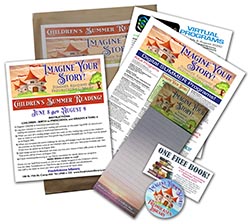 Starting Monday, June 8th - Pick Up A Summer Reading Grab And Go Bag (for Adults, Teens and Children) with some Goodies and Info On Summer Digital Programming at Fredricksen.
(While Supplies Last)
AND - while at Fredricksen, you can enter to WIN a special PRIZE just for folks stopping in the library from
6/8 - 6/21.
See you soon!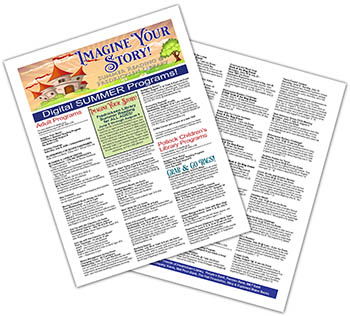 CLICK ON THE IMAGE to see a list of ALL Summer Reading DIGITAL Programs with clickable links to more info. OR DOWNLOAD a Print version HERE.
---
Business & Career Center @ Fredricksen Virtual Programs
The Business & Career Center (BCC) has gone VIRTUAL--let us help you get back to work! We are now offering virtual resume, employment and career guidance sessions via Zoom, several new virtual workshops to help with Stress Management and Social Media, including our now-virtual career workshops focused on all aspects of employment, whether returning to current employ or searching for a new job or career.
Stay tuned for more upcoming programming and other important announcements—your future starts here! DOWNLOAD A PRINTABLE PDF WITH LINKS TO ALL BCC PROGRAMS
Just a few of the dozens of upcoming BCC Virtual Programs offered this Summer....
Online Resume Consultations and Career/Employment Guidance Sessions via Zoom!
BCC staff will be available for one-on-one online assistance with those who need guidance compiling their resume, completing online job applications and general help with employment and career resources. Please have your digital document (s) ready for sharing on Zoom! We will be offering 30-minute virtual appointments via Zoom. REGISTER OR GET MORE INFO
Stress Management during these Changing Times
Wednesday, June 17 - 1 pm via Zoom
Join us to refresh your perspective and add a few new tools to your career & life toolbox! Reducing stress is a major component to personal and professional success and happiness. Learn how basic breathing techniques, becoming mindful, reducing technology, and getting a good night sleep brings balance to each new day. Find out about positive stress, and how it can keep us moving forward! REGISTER OR GET MORE INFO
STaRT—Start Today and Retire Tomorrow
Monday, June 22 - 11 am and 6 pm via Zoom
Do you think that you don't make enough money to save for retirement right now? If you are saving and investing, do you think you are saving and investing enough? Think again…join us for an informative workshop on saving for retirement at YOUR stage of life, no matter where you fall on the retirement timeline. Program facilitated by the PA Dept. of Banking and Security. REGISTER OR GET MORE INFO
SEE ALL THE JUNE, JULY AND AUGUST VIRTUAL BCC PROGRAMS HERE!
---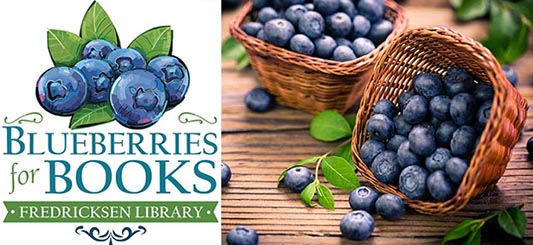 JUST A FEW WEEKS LEFT TO ORDER!
Order NOW ONLINE
with PayPal, or mail in your ORDER FORM and payment to the library.

During these unprecedented times, the Fredricksen Library and East Pennsboro Branch are relying on donations which enable us to offer the very best programs and online services. These services are needed now more than ever. When you support library fundraising, YOU are helping your community!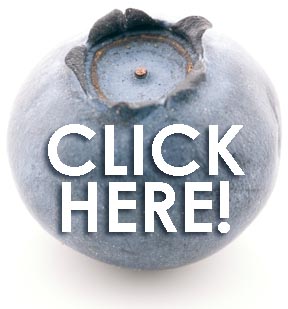 ORDER ONLINE or in the library!
Pick up Thursday, July 2 from 10 am to 6 pm with easy drive-thru pickup - staff will load boxes into your car.
10 lb boxes are only $30! (+ $1 fee for online ordering)
DOWNLOAD an ORDER FORM to mail in to Fredricksen with your payment
---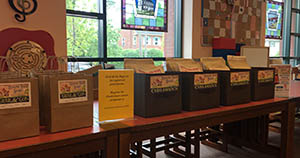 Fredricksen Weekly Activity Bags
Each week we will have Grab & Go Bags which will contain
supplies to augment our digital summer offerings! Bags will be available one week prior to events and can be picked up at the library. Online Registration is required for the digital events in order to pick up an activity bag - pick up when you check out your books at the library! Fredricksen still has much to offer - this year virtually!
---
THANK YOU STITCHERS CORP OF CENTRAL PA!
Stitchers Corp of Central PA is a group of volunteers determined to protect those on the front lines of the COVID19 Crisis in Central Pennsylvania. Formed on March 20, the brainchild of Sean Patrick Quinlan and coordinated by Sarah Yerger and Jessica Beamesderfer, the group's members are of all genders and races, committed to caring for our community. Crafters, shoppers, (self-described) hoarders and drivers are putting their special skills to work. As of May 1st, volunteers have made and distributed 15,400 masks!
With Fredricksen Library happily preparing to reopen, a search for face masks began. Stitchers Corp came through and made masks for the entire staff! Thank you to this wonderful organization! Learn more about the group on their facebook page - or consider a go fund me donation.

---

Have you read a good book lately? So have we! Let's talk books!
Our Book Discussions have moved ONLINE for SUMMER. Join us--
1) Register for the book discussion(s) that you would like to attend. Register early, limited registrations will be accepted to facilitate good discussions
2) You must have read or listened to the book to attend. Ages 18 and older.
3) The day before the book discussion, watch for an email that gives you the information to attend the book discussion via the Zoom platform.
Zoom is easy to use! On the day and time of the book discussion, you'll use the web address in the email either in your web browser or in the Zoom app (for Apple devices). Then, you'll enter the meeting login information from the email to join us. See all the selections, Register, and Get More Info below.


Fredricksen Reads: All the Ever Afters by Danielle Teller
Monday, June 22 - 7 pm to 8 pm Online via Zoom
All the Ever Afters is a luminous reimagining of the classic fairy tale Cinderella, told from the perspective of Agnes, the beautiful girl's "evil" stepmother. REGISTER NOW


Moving Forward: When Breath Becomes Air by Paul Kalanithi
Wednesday, July 1 - 1 pm to 2 pm Online via Zoom
Join us for Moving Forward, a book discussion series geared towards those who have suffered a loss or tragedy and could use an infusion of hope. July's choice is a profoundly moving, exquisitely observed memoir by a young neurosurgeon faced with a terminal cancer diagnosis who attempts to answer the question 'What makes a life worth living?' REGISTER NOW


Curl Up with the Classics: Jane Eyre by Charlotte Bronte
Tuesday, July 7 - 10:00 am to 11:00 am Online via Zoom
Curl up with the Classics with our daytime book discussions. This month's choice is Charlotte Bronte's classic novel, Jane Eyre. REGISTER NOW
---
Trying to keep busy while you're cooped up at home, but don't have a library card? Now's your chance! Sign up for a Digital Access Card online and you can have access to many resources right at your fingertips such as:
· Tutor.com where students can access live online tutoring, essay writing help, and test prep in every subject. Adults can get help with resumes, GED prep, and academic support.
· eBooks and eAudiobooks through Overdrive and Libby, TumbleBooks, TrueFlix, and BookFlix.
· MyHeritage to start or continue your genealogy research.
To sign up or for more information, go to DIGITAL ACCESS CARD SIGN UP
---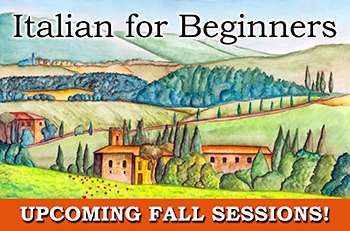 Announcing new Fall sessions for Italian for Beginners VIA ZOOM!
Two classes are available:
Italian for Beginners I for brand-new speakers and Italian for Beginners II, for those who are slightly more advanced.

Ages 16 and older. Cost: $110 for 10 classes. Students will also be advised to purchase a book online.


FALL SESSION 1 - 10 LESSONS
ITALIAN FOR BEGINNERS I - 5.00-6.00 & ITALIAN FOR BEGINNERS II - 6.30-7.30
July 30, August 6,13,20,27, September 3,10,17,24 & October 1
FALL SESSION 2 - 10 LESSONS
ITALIAN FOR BEGINNERS I - 6.30-7.30 & ITALIAN FOR BEGINNERS II - 5.00-6.00
October, 8,15,22,29, November 5,12,19 & December 3,10,17
REGISTER ONLINE STARTING JUNE 15

---
Enjoy this collection of videos, musical performances, websites, virtual tours, the arts, nature and more from the comfort of your home! Enjoy virtual experiences like...
Vienna Philharmonic / 'Imperial March' / Star Wars SEE MORE!
---
Bilingual Storytimes, Trivia, STEM Activities, Crafts,
Quaran-Teen Talks and MORE!
Now that we are OPEN, Fredricksen Library will continue our online programming to support you from afar! Our Children's Library Staff have been posting online story times and videos about science, art and more! Watch for the videos and story times on social media daily OR see them all stored on our website HERE!
---
The Business & Career Center @ Fredricksen (BCC) can help you navigate through these unsure times - on our website is a list of updated resources that you or your business may need in the immediate future, or to assist in the journey with your long term goals. Check our BCC Resource Corner regularly for the most up-to-date information. CLICK HERE to access the dozens of resources.
---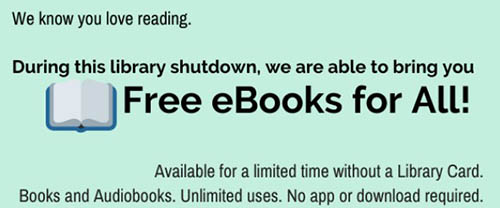 Our electronic resources can be used from your own phone or computer to view movies (Kanopy), read books (Overdrive), catch up on studies (Tutor.com), see children's materials (Tumblebooks). Check databases to follow the stock market or do research. (Databases).
---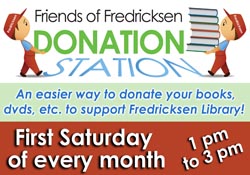 CANCELED UNTIL FURTHER NOTICE -
ALL BOOK & MEDIA DONATIONS & DONATION STATION
DRIVE IN DONATION OF YOUR BOOKS, DVDS, CDS, GAMES, ETC!
---
Saturday, June 6 - Sunday, July 12
Enter our 4th Annual Teen Creative Expression Contest. Submissions will be accepted in 5 categories: painting/illustration, photography, poetry, short story, and a new category--audio/visual.
Detailed instructions regarding themes and dimensions for each category will be available on our website.
Submissions are accepted June 6 - July 12 and will be on display in the library and/or shared on the library's Facebook page from July 13 - August 9. The best entry in each category will be chosen by a panel of judges and the winners will receive $50. You may enter once in each category. Winners will be announced in early August! For teens ages 12 -18.

---
NOW! - Cardholders have FREE access to Tutor.com!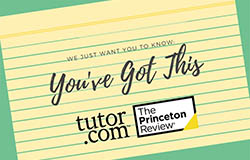 Tutor.com gives access to live, online tutoring and resume help as well as thousands of academic and career resources. It is for K-12 and college students who need help with homework, studying, projects, essay writing and test prep in every subject, including algebra, statistics, chemistry, physics, social studies and English. It is for adults who need help with job searches, GED prep and academic support. All sessions are online with professional academic or career tutors. Library cardholders and visitors in the library can work with an online tutor 7 days a week between the hours of 12 PM and 12 AM. ACCESS TUTOR.COM NOW!
---
JUNE, JULY & AUGUST ONLINE PROGRAMS
See ALL the Summer programs HERE!
---