A BIG Blue Thank You!
Thank you to everyone who supported the Fredricksen Library by participating in our annual Blueberries for Books fundraiser! This year, we sold 1,600 boxes exactly (8 TONS) – the highest amount we have ever sold to the community. We also want to take the time to thank all of the staff and volunteers that helped throughout the sale and on the day of the event – we couldn't have done it without you!

We hope you're enjoying your blueberries! Thank you again for your generous support!
---
TEENS! Don't miss it!
It's A Mystery!
Wednesday, July 29
5 pm to 8 pm via Zoom
We're bringing our popular Murder Mystery event to Zoom! Sign up in advance to get information about your character, then join us by Zoom to figure out whodunit! You'll be able to request a fancy invitation in the mail and a bag of goodies to pick up at the library. Please complete this survey to receive information about your character by email! This program is for grades 7 - 12.
REGISTER NOW!
---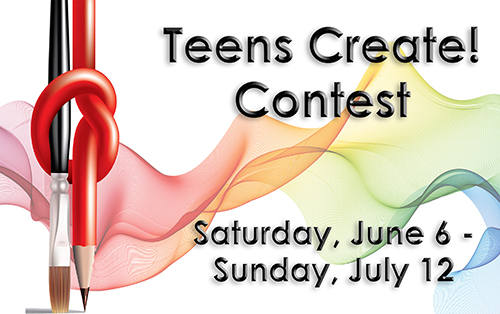 5 DAYS LEFT to get your entries in!
Teens - want to win a $50 Visa gift card? Want to show off your creative skills? We have the perfect opportunity for you! Send us your paintings, photos, poetry, short stories, or short movies before July 12 for a chance to win.
The best entry in each category will be chosen by a panel of judges and the winners will receive $50. You may enter once in each category. Winners will be announced in early August! For teens ages 12 -18. GET MORE INFO
DOWNLOAD ENTRY FORMS DOWNLOAD RULES
---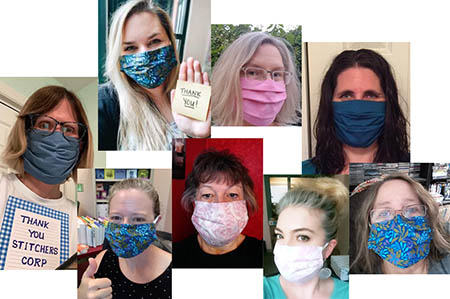 THANK YOU STITCHERS CORP OF CENTRAL PA!
Just a few of the many staff members in their masks made by Stitchers Corp. of Central PA! Fredricksen received over 80 masks from this wonderful organization for our entire staff!
Stitchers Corp of Central PA is a group of volunteers determined to protect those on the front lines of the COVID19 Crisis in Central Pennsylvania. Formed on March 20, the brainchild of Sean Patrick Quinlan and coordinated by Sarah Yerger and Jessica Beamesderfer, the group's members are of all genders and races, committed to caring for our community. Crafters, shoppers, (self-described) hoarders and drivers are putting their special skills to work. As of June 30, volunteers have made and distributed almost 30,000 masks! Learn more about the group on their facebook page.
---
Business & Career Center @ Fredricksen Virtual Programs
The Business & Career Center (BCC) has gone VIRTUAL--let us help you get back to work! We are now offering virtual resume, employment and career guidance sessions via Zoom, several new virtual workshops to help with Stress Management and Social Media, including our now-virtual career workshops focused on all aspects of employment, whether returning to current employ or searching for a new job or career.
Stay tuned for more upcoming programming and other important announcements—your future starts here! DOWNLOAD A PRINTABLE PDF LISTING ALL BCC PROGRAMS
Just a few of the many upcoming BCC Virtual Programs offered...
Online Resume Consultations and Career/Employment Guidance Sessions via Zoom!
BCC staff will be available for one-on-one online assistance with those who need guidance compiling their resume, completing online job applications and general help with employment and career resources. Please have your digital document (s) ready for sharing on Zoom! We will be offering 30-minute virtual appointments via Zoom during the days and times below. REGISTER ONLINE
Mondays from 10:30 am - 1:30 pm
Mondays from 4:30 pm - 7:30 pm
Tuesdays, Thursdays, Fridays - 12 pm - 1:30 pm
Tuesdays, Thursdays, Fridays - 6 pm - 7:30 pm -
Keep it to Yourself: Controlling your Social Media
Wednesday, July 15 - 1 pm via Zoom
Social Media has become the new town hall with news articles, opinions, and, best of all, updates and photos from family and friends. In this workshop, we will talk about privacy settings, appropriate postings, and determine "what's what" on various platforms. We will place a focus on Facebook, the "granddaddy" of these outlets, with ways to find the right privacy settings for you, and keep your name, updates and information shared with only the people you choose.
REGISTER ONLINE for the Zoom link.
Banking Basics
Monday, July 20 - 11 am AND 6 pm via Zoom
Take the mystery out of banking! What happens when I open a bank account, and why is it beneficial to me? Discover the differences between types of accounts, credit unions vs. banks, debit vs. credit cards and how good account management can benefit your future. Program facilitated by the PA Dept. of Banking and Security. Register online for Zoom link.
REGISTER ONLINE - Monday, July 20 - 11 am
REGISTER ONLINE - Monday, July 20 - 6 pm
SEE ALL OF THE UPCOMING BCC PROGRAMS HERE
---
Sleeping Beauty: A "Once Upon Online"
Performance by Popcorn Hat Players
Tuesday, July 21 - Access the video from 8 am to 10 pm
Click HERE for the link to the program. The password is FRED2121.
This show is performed in the true spirit of Popcorn Hat Players with interactive fun for all ages and includes a pre-show Sing Along with Erin that highlights the "5 Rules of COVID-19." You can also "Make Your Own Wand" and create your very own magic wand to use during your viewing of the show. Loosely based on the beloved classic, this adaptation of SLEEPING BEAUTY will have you "spinning" with laughter. Join our bumbling and fumbling Narrator-Turned-Prince, as he tries his best to rise to heroic heights to save the Princess and the sleeping village caught in the spell cast by Fairy Sour Puss! Modern word play and audience participation make this story a sure hit with the entire kingdom. Click HERE to learn the Sing Along song (The 5 Rules Of COVID; to the tune of 12 Days of Christmas) ahead of time. Check out "How to Make Your Own Magic Wand" (PDF, 600 KB) so you can make a wand before the show and then use it during the performance!

---
During the State Mandated Closure, Fredricksen Library wants to do everything we can to support you from afar! Some of our Children's Library Staff will be posting online story times and videos about science, art and more! Watch for the videos and story times on social media OR see them all on our website HERE!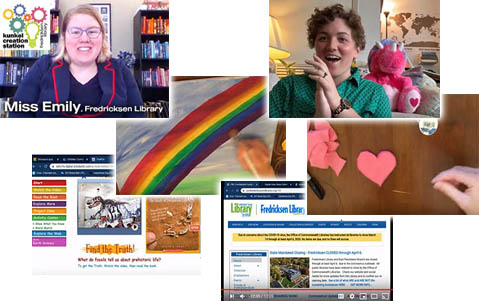 ---
LIVE! Bilingual Story Time with Miss Olga - Thursday, July 16
at 10 am via Zoom

Registration required for Zoom link

Join Miss Olga for a live Zoom story time to learn Spanish with stories, rhymes, and songs! Recommended for children ages 2 – 6.
REGISTER ONLINE
starting July 9.
AND....
Online Bilingual Story Times with Miss Olga
Thursday Afternoons, June 11 & 25, July 9 & 23, August 6
Join Miss Olga to learn Spanish with stories, rhymes, and songs! Recommended for children ages 2 – 6. No registration needed. Digital Summer Story Times will be posted on our website and our social media channels in the afternoon (Facebook, Instagram and Twitter)
---
Easy Craft Grab & Go Bag Events
Fridays at 10:00 am
(pre-recorded and can be viewed on our website)
Our Craft Grab & Go bags will keep you creating over the summer! Grab your craft supply bag at the library and join us for a pre-recorded instruction video to assemble a delightful creation. Contents are a surprise! Craft supply bags are available at the library each week beginning the Monday (July 6) before the event. While supplies last. Recommend ages, 4 – 7 with adult supervision. No registration required.

---
There's still time to register and participate in Summer Reading! Read great books and win great prizes!
Participate by logging your reading and activities completely online using Beanstack or on a paper log from the library. However you do it, you can earn tickets and enter to win one of our grand prizes! Join us for our special events too! NEW THIS YEAR--Families who read together can all earn tickets for the grand prize drawing. Sponsored by Friends of Fredricksen Library. REGISTER NOW!

---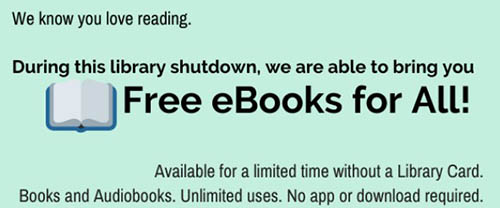 Our electronic resources can be used from your own phone or computer to view movies (Kanopy), read books (Overdrive), catch up on studies (Tutor.com), see children's materials (Tumblebooks). Check databases to follow the stock market or do research. (Databases).
---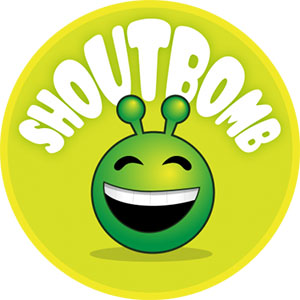 What Is Shoutbomb?
Shoutbomb is a service that helps you manage your library account via text messages – including renewals. In addition to receiving your library notifications via email, phone, or print, you have the option to receive text message notifications.
We'll text you:
Holds now available
Overdue notifications
Items due soon notifications
And you can even Renew eligible items via text
READ MORE
---
Italian for Beginners I - Fall Session
Thursdays, July 30 - October 1
5 pm - 6 pm ONLINE via Zoom

Italian for Beginners II - Fall Session
Thursdays, July 30 - October 1
6:30 pm - 7:30 pm ONLINE via Zoom

Register by phone or in person at the library.
---
NEW! Write On
Wednesday, June 22
8 pm to 9 pm via Zoom
Connect with others who love to write! This group consists of graduated Plot Twisters (teen writing group), but any beginners and writers of all genres are welcome. Join us once a month to share your work, and we'll provide encouragement and constructive feedback. Ages 18 and older. Registration required for Zoom link. REGISTER ONLINE
---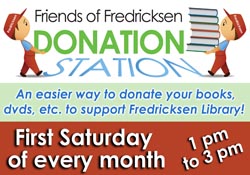 BOOK DONATIONS AND
DONATION STATION CANCELED
UNTIL FURTHER NOTICE
---
NOW! - Cardholders have FREE access to Tutor.com!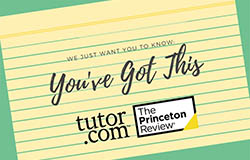 Tutor.com gives access to live, online tutoring and resume help as well as thousands of academic and career resources. It is for K-12 and college students who need help with homework, studying, projects, essay writing and test prep in every subject, including algebra, statistics, chemistry, physics, social studies and English. It is for adults who need help with job searches, GED prep and academic support. All sessions are online with professional academic or career tutors. Library cardholders and visitors in the library can work with an online tutor 7 days a week between the hours of 12 PM and 12 AM. ACCESS TUTOR.COM NOW!
---