We may not be able to gather in person, but we can't let this season pass without harp music from local favorite, Louis Lynch. Join us online as we stream his beautiful harp music and one-of-a-kind sense of humor for a night of merriment and beautiful music. There may even be a few surprise guest musicians; you never know this time of year!
No registration necessary.
---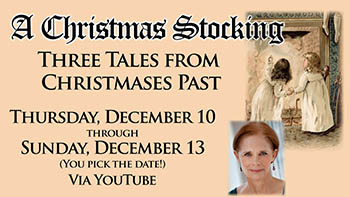 Professional actress Michèle LaRue entertains with a trio of holiday stories about love, fun, and giving: The Christmas Sing in Our Village, by Mary E. Wilkins Freeman (1898), Their Dear Little Ghost, by Elia W. Peattie (1898), The Gift of the Magi, O. Henry's well-loved favorite (1906) . . . and a surprise from Louisa May Alcott. The Christmas Sing in Our Village is a lighthearted, gossipy tale of small-town New England anticipation, celebration, and romantic intrigue. Their Dear Little Ghost is the tender story of a child who enchanted in life and returns to bring comfort at Christmastime. In The Gift of the Magi, struggling young newlyweds search doggedly for two perfect Christmas presents . . . surprising each other and themselves, and discovering the true spirit of giving. Registration is necessary to receive the YouTube link is NOW OPEN. REGISTER NOW
BIO: Michèle LaRue has specialized in performances of literature from America's Gilded Age for 25 years and tours nationally with a repertoire of 30 TALES WELL TOLD. "What you have to offer is priceless." "You could hear a pin drop!" "Spellbound!" exclaimed audiences in Pennsylvania, Kentucky, and Seattle. A Chicago native, Michèle has lived in Northern New Jersey for . . . oh . . . a very long time. She is a member of both actors' unions—Actors' Equity Association and SAG-AFTRA; as a writer and editor, she has collaborated on several notable theatre books.
---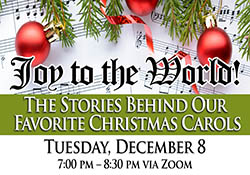 Folk tunes, pagan revels, and medieval hymns have all contributed to the musical treasure we enjoy every year during the Christmas season. Join John Maietta as he brings back this fascinating program to once again reveal the colorful stories behind twenty of our favorite Yuletide carols. Among other fascinating facts, you'll learn who King Wenceslas really was… how a partridge got into a pear tree… why a Pennsylvania pastor immortalized the visit of the three kings to the baby Jesus… and how a snowy, starry night in an Austrian village inspired a beloved song of Christmas joy and peace. REGISTER NOW.


---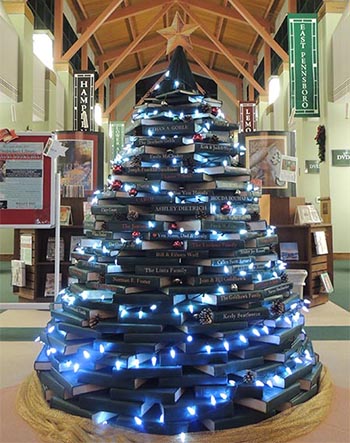 November
& December
in the Atrium
Honor a loved one and support Fredricksen Library on the 2020 Holiday Book Tree!
Dedications are open through December 18 for this volunteer project, fundraiser and Fredricksen tradition, created entirely from withdrawn books.

For a donation in the amount you choose (minimum $10), patrons can have a name or family name placed on the spine of a book for the 2020 holiday season. Holiday cards are available for you to send to the recognized person or family if desired. If you can't get to the library to see your dedication, or for those long distance, all dedications will be posted on Social Media. The Holiday Book Tree will be displayed through January 6th. Forms are available at the Reference and Circulation Desks, can be printed from the website and mailed OR make your dedication request easily ONLINE.
MAKE YOUR ONLINE DEDICATIONS & GET MORE INFO
TAKE A LOOK AT THE LATEST DEDICATIONS
---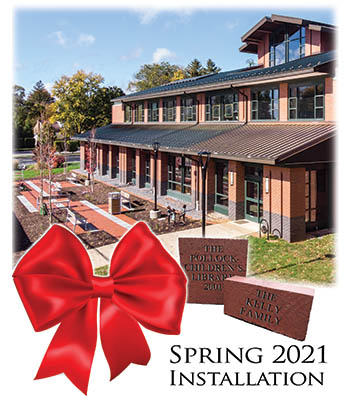 A Unique Gift!
Looking for a special gift for your loved ones this holiday season? Why not an engraved paver to become a permanent part of the Fredricksen Library!
You can engrave a paver (or two!) in honor or in memory of family, friends, loved ones, pets, an organization, or special occasion. Paver order forms can be found ONLINE or you can stop by the Library to pick one up!
Pavers will be installed in spring of 2021!
For questions, please call Development at (717) 761-3900 x 244.
---
Kanopy Christmas Movie Watch Party:
The Man Who Invented Christmas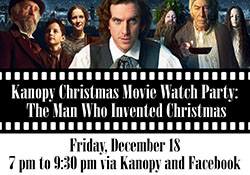 Friday, December 18
7 pm – 9:30 pm
Via Kanopy and Facebook
Grab your library card, pop some popcorn, and get your phone out! The library is hosting a digital watch party on Facebook. Queue up The Man Who Invented Christmas on the library's FREE digital streaming app Kanopy and comment along on Facebook as you watch the film. The film is full of holiday magic and charm! Rated PG. 144 mins.
Kanopy.com Facebook Event Page
---

Upcoming January Book Discussions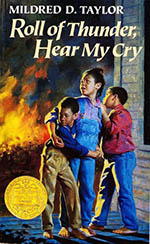 Curl Up with the Classics:
Roll of Thunder, Hear My Cry by Mildred D. Taylor
Tuesday, January 5 - 10 am to 11 am via Zoom
January's selection is Hear My Cry, a Newbery Medal winner, set during the Depression in Mississippi. What will Cassie and the Logan family endure and learn during this time of social injustice? Registration is required for the Zoom link. REGISTER NOW


Moving Forward Book Group: I Am Malala by Malala Yousafzai with Christina Lamb
Wednesday, January 6 - 1 pm to 2 pm via Zoom
In cooperation with Hospice of Central PA, we will be reading books focusing on the redemptive power of the human spirit. January's choice is Malala Yousafzai's autobiography of her young life and work for education for females. Registration is required for the Zoom link. REGISTER NOW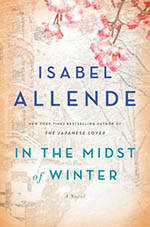 Fredricksen Reads: In the Midst of Winter by Isabel Allende
Saturday, January 16 - 9 am to 10 am via Zoom
Join us for a special Saturday Fredricksen Reads discussion of In the Midst of Winter. This love story spans three cultures, from Brooklyn to Central and South America, and explores the timely issues of human rights and love at any age. Registration is required for the Zoom link. REGISTER NOW

Fredricksen Reads: Heads You Win by Jeffrey Archer
Monday, January 25 - 7 pm to 8 pm via Zoom
Join us for this month's discussion of one of Jeffrey Archer's novels, Heads You Win. Alexander decides to make a choice by a flip of a coin that will change lives for years to come. You must have read or listened to the book to attend. Registration is required for the Zoom link. REGISTER NOW

---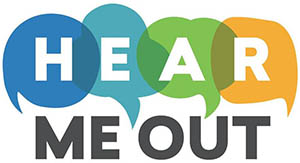 Hear Me Out:
Is My Climate Changing?
Wednesday, December 16
5:30 pm - 7:30 pm via Zoom
In partnership with the Carnegie Library of Pittsburgh, the Coy Public Library of Shippensburg, and the Northland Public Library, and the Free Library of Philadelphia, we present Is My Climate Changing?: A 'Hear Me Out' dialogue. This month we will explore participants' relationship to the environment and observations about our surrounding climate. Topics of discussion will include early experiences of nature, trusted messaging about climate, fracking, and the economy around energy. Gather virtually to connect with individuals from across the state and build community around the world we share! Advanced registration through Eventbrite is required *Please note, you will receive a link to the Zoom session before it begins via email* REGISTER NOW.
---
Digital Skills Club with the Kunkel Creation Station
Thursdays at 4 pm via Zoom
We're all spending a little more time in the digital world right now, so why not learn some new skills and have fun along the way? Join us weekly to learn new digital skills like making memes, turning a story into emojis, make your own comic strips, and more! Best for kids ages 9-15, please contact emcquiggan@ccpa.net if you are a younger or older person who wants to participate! REGISTER ONLINE for the Zoom link.

---
Business & Career Center @ Fredricksen Programs
We are now offering virtual resume, employment and career guidance sessions via Zoom, several new virtual workshops to help with Stress Management and Social Media, including our now-virtual career workshops focused on all aspects of employment, whether returning to current employ or searching for a new job or career. AND now, IN PERSON Computer Workshops, held in the Community Room, socially distanced.
Stay tuned for more upcoming programming and other important announcements—your future starts here!
---
Cybersecurity— Tips for Holiday Shopping
Tuesday, December 8 at 11 am OR 6 pm via Zoom
How do I know that my holiday shopping is secure? Get real life tips on how to make your online purchases safely and keep your most important information private- increase your internet security in an age of ever-present threats in the digital realm. This program is presented by the PA Dept of Banking and Securities. REGISTER NOW for the Zoom link.

---
Managing Stress during the Holidays
Tuesday, December 15 at 3 pm via Zoom
Join us to refresh your perspective and add a few new tools to your career & life toolbox! Reducing stress is a major component to personal and professional success and happiness. Learn how basic breathing techniques, becoming mindful, reducing technology, and getting a good night sleep brings balance to each new day. Find out about positive stress, and how it can keep us moving forward! REGISTER NOW for the Zoom link.

---
Keep it to Yourself: Controlling your Holiday Social Media
Friday, December 18 at 3 pm via Zoom
Social Media has become the new town hall with news articles, opinions, and, best of all, updates and photos from family and friends. In this workshop, we will talk about privacy settings, appropriate postings, and outline various platforms. We will place a focus on Facebook, the "granddaddy" of these outlets, with ways to find the right privacy settings for you, and keep your name, updates and information shared with only the people you choose. REGISTER NOW. *Masks and social distancing required.
See more upcoming 2021 Business & Career Center programs HERE

---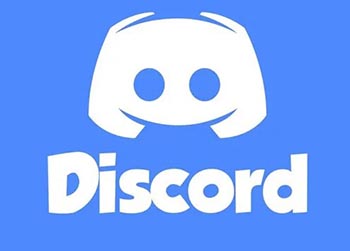 Teen Discord Server
Want a place online to virtually hang out with other Fredricksen Teens? You're in luck! We've started our own Discord server! Join us there to coordinate online games like Among Us, and chat about things like books and movies. Fill out this quick form and we'll email you instructions on how to join! REGISTER HERE!
---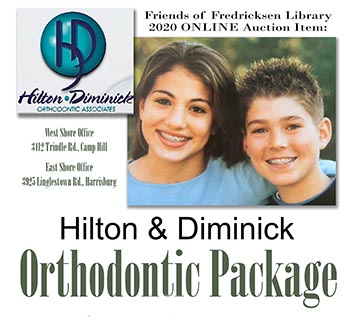 Considering braces for YOURSELF or your child?
Complete Package availablefor $4000.00!
This opportunity to save thousands of dollars is still available, thanks to our friends at Hilton-Diminick Orthodontic Associates! This total orthodontic package includes an Initial Exam and Diagnostic Records, as well as Complete Comprehensive Treatment –
a $6,400 VALUE!!
If interested, please contact Lindsey McKissick, at (717) 761-3900 x244 or email at lmckissick@ccpa.net.
---
NEW YEAR - LEARN A NEW LANGUAGE!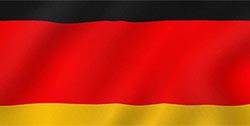 German for Beginners - Winter Session
Wednesdays, January 6 - March 24
7 pm – 8:30 pm via Zoom Ages 16 and older.
Cost: $100 for 12 classes.
GET ALL THE DETAILS HERE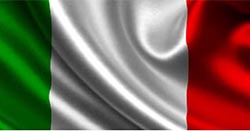 Italian for Beginners II - Winter Session
Thursdays, January 7 - March 11
5 pm - 6 pm ONLINE via Zoom Ages 16 and older. Cost: $100 for 10 classes.
GET ALL THE DETAILS HERE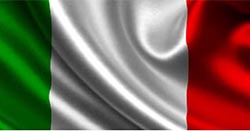 Italian for Beginners I - Winter Session
Thursdays, January 7 - March 11
6:30 pm - 7:30 pm ONLINE via Zoom Ages 16 and older. Cost: $100 for 10 classes.
---
During this unprecedented time, Fredricksen Library wants to do everything we can to support you from afar! Some of our Children's Library Staff will be posting online story times and videos about science, art and more! Watch for the videos and story times on social media OR see them all on our website HERE!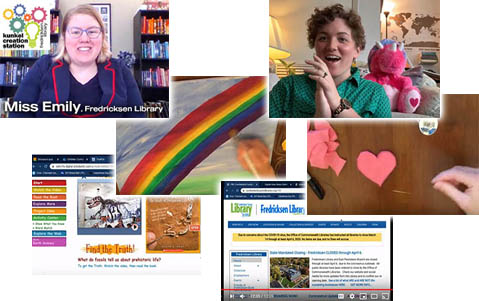 ---

FOR MORE INFORMATION ABOUT CYS, PLEASE CLICK HERE
---

Our electronic resources can be used from your own phone or computer to view movies (Kanopy), read books (Overdrive), catch up on studies (Tutor.com), see children's materials (Tumblebooks). Check databases to follow the stock market or do research. (Databases).
---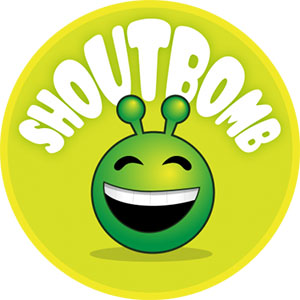 What Is Shoutbomb?
Shoutbomb is a service that helps you manage your library account via text messages – including renewals. In addition to receiving your library notifications via email, phone, or print, you have the option to receive text message notifications.
We'll text you:
Holds now available
Overdue notifications
Items due soon notifications
And you can even Renew eligible items via text
READ MORE
---
NOW! - Cardholders have FREE access to Tutor.com!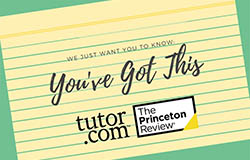 Tutor.com gives access to live, online tutoring and resume help as well as thousands of academic and career resources. It is for K-12 and college students who need help with homework, studying, projects, essay writing and test prep in every subject, including algebra, statistics, chemistry, physics, social studies and English. It is for adults who need help with job searches, GED prep and academic support. All sessions are online with professional academic or career tutors. Library cardholders and visitors in the library can work with an online tutor 7 days a week between the hours of 12 PM and 12 AM. ACCESS TUTOR.COM NOW!
---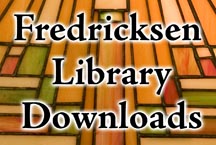 Get information and registration dates
on all programs!
DOWNLOAD the Fredricksen Library Newsletter
---