Folk Music with Andy & Judy Daigle

Monday, April 16 - 7 pm to 8 pm
New England natives Andy & Judy Daigle have been singing together since 2009. Today, this talented folk duo tours through New England, the Mid-Atlantic, Midwest and Great Lakes Regions and have been featured on popular folk music radio programs. Andy & Judy do a masterful job of involving the audience in their performances. Sing-a-longs and smiles are the norm at one of their concerts. Even though their songwriting style has its roots firmly planted in traditional and folk music, the influences of country, gospel and blues can be heard in their songs. Join us for an evening of good times and great music! No registration needed. Sponsored by the McCormick Family Foundation.

Coming in May...
Mando-Music with the Harrisburg Mandolin Ensemble
Sunday, May 20 - 1:30 pm to 2:30 pm

---
Join the Friends of Fredricksen Library for their first BIG sale of 2018, April 19 through 22! Stock up for that long summer of reading and for gifts! Don't forget the BAG SALE on Sunday too! Print out the coupon below or show on your phone for $1.00 off on Friday and Saturday.
DOWNLOAD
A $1.00 OFF
COUPON
HERE!
---
Screenagers Documentary: Growing Up in the Digital Age
Thursday, April 5 - 6:30 pm to 8 pm
Fredricksen Library is proud to present a screening of the documentary "Screenagers: Growing Up in the Digital Age." Screenagers is about the impact of the digital age on children and how to help them minimize harmful effects and find balance. Parents and their children are invited to attend the screening and engage in a facilitated discussion after the one hour documentary. All attendees will leave with tips on how to talk about media usage in their home. Recommended for ages 10 and up. No Registration Required.
6:30 pm - 7:30 pm - Documentary
7:30 pm – 8 pm - Discussion
---
NEW FOR CHILDREN'S PROGRAMS IN 2018!
We are now offering online registration for many of our Children's Programs! On the phone and in person registrations are also still available for programs.
Check out all of our UPCOMING CHILDREN'S PROGRAMS.
---
Library for Lunch – Celebrate PA One Book Every Young Child
Wednesday, April 4 OR Friday, April 6 from 12 pm to 1 pm
Children ages 3 – 6, accompanied by an adult, will celebrate Pennsylvania's One Book Every Young Child initiative with a story, games, and a craft. This year's book selection is My Cousin Momo by Zachariah O'Hora. Cost is $1/ person. Register ONLINE for Wed. 4/4 OR Fri. 4/6 now!
---
At our East Pennsboro Branch...

STEM: Robots!
Friday, April 20 - 1 pm to 4 pm
Saturday, April 28 - 12 pm to 2 pm
Try some hands-on STEM with the Dash and Dot Robots. This program is for ages 6 to 18; under 13 must be accompanied by an adult. Register for a 30-minute time slot by contacting the library at (717) 732-4274.


Longwood Gardens Community Reads
Thursday, April 19 - 6:30pm
Join us for a discussion of the Longwood Gardens Community Reads book, Lab Girl by Hope Jahren. From goodreads.com: "Lab Girl is a book about work, love, and the mountains that can be moved when those two things come together. Please either have read the book or listened to the audiobook before the meeting. Register at the library or by calling the library at (717) 732-4274..

---
2018 Bike Raffle Tickets
ON SALE Monday, April 2!
As summer approaches thoughts of bike riding, parades and picnics come to mind. It is time for Fredricksen's Fifth Annual Bike Raffle. Tickets will go on sale April 2nd and cost is $5 per ticket, $12 for three tickets. The drawing will be held on July 12th at the Ernie Fields Motown Band concert.
WE LOVE HOLMES!
GRAND REOPENING SALE - March 29 - April 7!
Like Fredricksen Library, Holmes Cycling and Fitness is fostering community and encouraging healthy behaviors. For the fifth year in a row, Holmes is donating a bike (with a value of $450) to Fredricksen Library. The family-owned, Camp Hill shop has provided quality customer service and products since 1974. They are also great neighbors
who support the Library. The shop has just undergone a complete remodel…and WOW it looks awesome! Stop in and check out the inventory and improved layout during the Grand Reopening Sale, March 29th through April 7th. All Trek Bikes over $299.99 are on sale (up to $200 off) and most Bontrager parts, accessories and clothing are 20% off. Financing available. www.holmescycling.com
---
SAVE THE DATE....
Summer Reading Kickoff!
LIBRARIES ROCK!
Saturday, June 9
from 1 to 4 pm on the Lawn
This summer, we're celebrating how much LIBRARIES ROCK at our Summer Reading Kickoff! There's no better band to kick things off than Tonks & the Aurors, the internationally-celebrated wizard rock band! Tonks & the Aurors play music about the Harry Potter series and are great for all ages! That's right; rock music about the world of Harry Potter exists and we will get to experience it right here in Camp Hill! Naterpix Photos will be here with their Professional Photobooth, including tons of props and tons of fun!
We'll also have Face Painting, Balloon Animals, Fun with Bubbles, Fun Crafts, FREE Cupcakes, Prize Give-Aways, Snacks for Sale and much, much more!

The 2018 Summer Reading Program is sponsored by Friends of Fredricksen Library, a donation in Memory of Ashley Dietrich, Weis Markets, UGI Utilities, Riverview, our municipalities and additional generous sponsors. Concert sponsored by the McCormick Family Foundation.
AND.... The 2018 CONCERT LINEUP for the Summer!
Saturday, June 9 at 2:00 pm (Kickoff 1 - 4 pm)
Tonks & the Aurors on the Lawn
Thursday, June 14 at 7:00 pm (rain date June 21)
Trinidad & Tobago on the Lawn
Thursday, July 12 at 7:00 pm
Ernie Fields Motown Band on the Lawn
Tuesday, July 24 at 7:00 pm
Shea Quinn & Friends on the Lawn
Thursday, August 9 at 7:00 pm
Final Fling - Janelle Verones Band on the Lawn
---
Still only $30 per 10 lb box! $1 fee for easy ONLINE orders.
---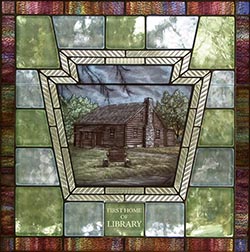 Fredricksen Library
Stained Glass Window Replicas

Window replicas are 12" x 12", 1/4" plexiglass with white backing, two drilled holes for hanging (optional) with a narrow black U channel frame. Priced @ $65.00 a piece. Proceeds will support programs and services at Fredricksen Library.
DOWNLOAD an order form showing the 28 windows available.
---
Device Advice

By Appointment only
Reference Desk, Main Floor
We are pleased to offer free one-on-one consultations for up to an hour to help you navigate the basics of your eDevice! Just call in to reserve up to one hour with one of our trained Reference Librarians who will assist you with downloading eBooks and eAudiobooks, as well as offer basic help with your tablet. You must have the device, login name and password for your appointment. To register, call 717-761-3900 x225.
---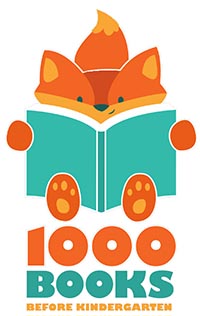 1000 Books Before Kindergarten
Our brand new program will help prepare your child for one of their biggest milestones: kindergarten! Reading aloud to your child is one of the best ways to prepare them for kindergarten. With 1000 Books Before Kindergarten, parents are challenged to read to their children to get them ready to read. Stop by the Children's Desk to register for the program and learn more! Registration NOW OPEN!
---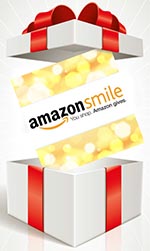 Support Fredricksen with your Amazon Purchases!
When you shop on AmazonSmile, 0.5% of the price of eligible purchases will be donated to the charitable organizations you select. Use the link from our website or go to smile.amazon.com and select Fredricksen Library. Use your regular Amazon login and password - no need to re-register.
Click HERE or on the AmazonSmile logo to get started!

---
Connect with US!

Do you know all the places Fredricksen can be found on Social Media? We're on Facebook, Pinterest, Instagram (fredricksenlibrary) and Twitter @cjfredricksen! You can also find photos of our events on our Flickr page. Click on any of the links at the bottom of this email, or on our website homepage to follow us and stay up to date with what's happening. Please like, share, pin and retweet our posts as well. (And tell all your friends and family too!)
---