Harp & Handbells Holiday Concert
Monday, December 10
7:00 pm to 8:30 pm
in the Atrium
Get into the holiday spirit with a relaxing evening of carols and holiday music. This year, we welcome back Louis Lynch (harpist) and the First UMC Handbell Choir, who will delight your senses and transport you from the hustle and bustle of the holiday season with a variety of music to soothe and rest your soul. Sit and enjoy the concert while sipping hot apple cider and nibbling on homemade treats or browse the stacks and take in the tranquil atmosphere. No registration necessary.
---
TONIGHT @ 5:30...SANTA!
Wednesday, December 5
Tree Lighting at 7:00 pm
The Friends of East Pennsboro Library and East Pennsboro Recreation Board welcome Santa Claus! (second floor) Santa will have treats for the children after they have their picture taken (photos available for purchase for a small fee). The Santa visit is followed by the annual tree lighting ceremony at 7:00 m.
AND... Register now for
Santa Story Time at East Pennsboro Branch - Thursday, December 13 at 10 am
Young children and their caregivers will hear stories, sing songs, and do activities related to cookies! A special visitor will be stopping by to enjoy some cookies and juice with us: bring your wish list. Register by contacting the library at (717) 732-4274.

---
PAVE THE WAY TO A SPECIAL GIFT!
Looking for a special gift for your loved ones this holiday season? Why not an engraved paver to become a permanent part of the Fredricksen Library!
The Fredricksen Library is raising funds for a new Lower Level Entrance and Business & Career Center by holding a paver fundraiser. Please help us "pave the way" by engraving a paver (or two!) in honor or in memory of family, friends, loved ones, pets, an organization, or special occasion. Paver order forms can be found ONLINE HERE OR you can stop by the Library to pick one up!
Our new Lower Level Entrance, coupled with a beautiful garden plaza walkway along the front of the building, will offer an enjoyable stroll, or a place for rest and contemplation. The walkway will be filled with pavers engraved by our supportive community members!
For questions, please call Development at (717) 761-3900 x 236.
---
We are excited to be kicking off our Coding Club in January! Join us on Thursday, Dec. 6 at 7 pm for an information session. Computing is used all around us and in virtually every field. It is foundational knowledge that all students need, but is often overlooked —and that's where The Coding Club @ Fredricksen can help. The club will help develop important digital literacy skills all while having fun. This meeting will provide an overview of the club structure and goals. The club will be broken down into two sessions, with Session 1 meeting weekly for 10 weeks beginning January 7 at 4:30 pm. For ages 12 -18. Younger than 12? Email the Teen Programmer at cpease@ccpa.net or come to the meeting for more information about joining.
---
Library for Lunch
The Gingerbread Man!
A FEW SPOTS LEFT!
A Fredricksen Library tradition! Children ages 3 - 6 accompanied by an adult will hear stories about this classic holiday storybook character and decorate their very own gingerbread cookie. Participants should bring their own bagged meal. Cookie, icing, candies and beverages will be provided. Cost is $1 per child. Register by calling 717-761-3900 ext 229.
Monday, December 10 - 12 pm to 1 pm
Tuesday, December 11 - 12 pm to 1 pm
Thursday, December 13 - 6 pm to 7 pm
Friday, December 14 - 12 pm to 1 pm

---
2018 Annual Appeal
Every Gift is an Investment in
Your Community.

At the end of October our Annual Appeal was mailed to over 13,000 residents in Camp Hill, Wormleysburg and Lemoyne Boroughs, and Hampden, Lower Allen and East Pennsboro Townships. We need community members like you to help us sustain the role we play in the community. Fredricksen Library has big plans for exciting, new programs and projects. Your contribution will help us realize our goals.
What does your donation make possible?
$50 - three hours of device-help at the Reference Desk
$100 - five new books for the adult collection
$500 - a program in the atrium
$1,000 - two months of Wi-Fi connectivity for use on all devices, including our free computers
Please consider making a gift that demonstrates your appreciation of all that the Cleve J. Fredricksen Library offers to this community. Every single dollar makes a difference. Thank you for being a part of the Fredricksen Library and East Pennsboro Branch family!

READ MORE & MAKE YOUR END OF YEAR GIFT HERE ONLINE.
---
November & December in the Atrium...
The Fredricksen Library Holiday Book Tree!
Honor a loved one and support Fredricksen Library on the 2018 Holiday Book Tree!
Dedications are now open for this volunteer project and tradition, created entirely from withdrawn books.
For a donation in the amount you choose (minimum $10), patrons can have a name or family name placed on the spine of a book for the 2018 holiday season. Dedications available NOW through December 19. Holiday cards are available for you to send to the recognized person or family if desired. And watch for YOUR dedications on facebook and instagram. Thank you to all who have supported this project the past 5 years with your dedications, we hope you will consider a donation again this year. Forms are available at the Reference and Circulation Desks, OR make your dedication request ONLINE & GET MORE INFO HERE.
---
Volunteer Fair 2018
The 2018 Volunteer Fair was held on Tuesday, November 13th at the library. Over 450 community members attended to gather information about various volunteer opportunities available. In our Atrium, 24 organizations informed those attending about volunteering opportunities in our area. The library wishes to thank all of the organizations, representatives and attendees for making this a truly successful community event.

CLICK HERE for a listing of all the participating organizations, their websites and current requirements.

SEE PHOTOS of the day HERE!
---
Miss our awesome summer reading program? Kids needing a little extra motivation to get lost in a great book? Come check out our Winter Reading Program. Register online or stop by the children's desk to pick up a program card. It will feature fun activities and prizes designed to inspire reading different genres while also exercising academic skills in language, writing, and S.T.E.A.M. For ages K+ with registration beginning December 17.
---
SAVE THE DATE....
Pennsylvania Books: The Story of Our State
Tuesday, January 15
6:00 pm to 7:00 pm in the Atrium, Upper Level
Join us as we host Brian Lockman, President and CEO of the Pennsylvania Cable Network. PCN has produced more than 800 episodes of Brian's popular interview show, PA Books. He will share some of his favorite books and stories from 20 years of talking with authors. Sponsored by Friends of Fredricksen Library. No registration necessary.
The Friends of Fredricksen Annual Meeting will be held following the program at 7:00 pm in the Ruggaber Community Room. Through Friends membership fees and fundraising projects such as the Spring and Fall Book Sales, the Oyster Mill Play, and the Silent Auction, we make things happen! Friends are engaged and dedicated lovers of books, music, films, and all things Fredricksen! Please consider joining us for 2019. A membership would also make a great New Year's gift for your friends or family. Join us by stopping in the library or ONLINE. Thank you!

---
At our East Pennsboro Branch....
DIY Glittery Gifts!
Saturday, December 8 at 12 pm
Drop in anytime between 12:00 pm and 1:30 pm to make a Glittery Gift for yourself or to give as a gift. All materials will be provided for those who register in advance. All ages welcome; under 13 must be accompanied by an adult. Register by contacting the library at (717) 732-4274.


Noon Year's Eve Party!
Saturday, December 29
11 am to 12 pm
Come celebrate the coming of 2019 with us as we count down to NOON with activities for the whole family. All ages welcome; under 13 must be accompanied by an adult. Register by contacting the library at (717) 732-4274.

---
Fredricksen Library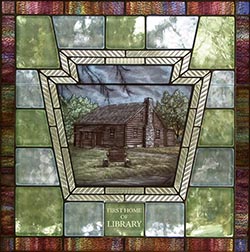 Stained Glass Window Replicas

Window replicas are 12" x 12", 1/4" plexiglass with white backing, two drilled holes for hanging (optional) with a narrow black U channel frame. Priced @ $65.00 a piece. Proceeds will support programs and services at Fredricksen Library.
DOWNLOAD an order form showing the 28 windows available.
---
Device Advice

By Appointment only
Tuesdays, 10 am to 12 pm
Thursdays, 5:30 pm to 8:30 pm
Reference Desk, Main Floor
We are pleased to offer free one-on-one consultations for up to an hour to help you navigate the basics of your eDevice! One of our trained Reference Librarians will assist you with downloading eBooks and eAudiobooks, as well as offer basic help with your tablet. You must have the device, login name and password for your appointment. To register, call 717-761-3900 x225.
---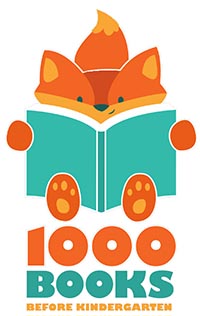 1000 Books Before Kindergarten
Our reading program will help prepare your child for one of their biggest milestones: kindergarten! Reading aloud to your child is one of the best ways to prepare them for kindergarten. With 1000 Books Before Kindergarten, parents are challenged to read to their children to get them ready to read. Stop by the Children's Desk to register for the program and learn more! Registration NOW OPEN!
---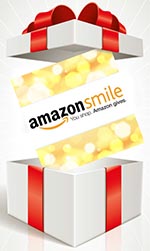 Support Fredricksen with your Amazon Purchases!
When you shop on AmazonSmile, 0.5% of the price of eligible purchases will be donated to the charitable organizations you select. Use the link from our website or go to smile.amazon.com and select Fredricksen Library. Use your regular Amazon login and password - no need to re-register.
Click HERE or on the AmazonSmile logo to get started!

---
Connect with US!

Do you know all the places Fredricksen can be found on Social Media? We're on Facebook, Pinterest, Instagram (fredricksenlibrary) and Twitter @cjfredricksen! You can also find photos of our events on our Flickr page. Click on any of the links at the bottom of this email, or on our website homepage to follow us and stay up to date with what's happening. Please like, share, pin and retweet our posts as well. (And tell all your friends and family too!)
---