A Celtic Concert with Seasons
Saturday, March 16
at 1:30 pm in the Atrium
Join us as we welcome St. Patrick's Day with the musical styling of Seasons. The Lee siblings have toured in multiple states and countries and have opened for artists as varied as Grammy-award-winner Ashley Cleveland, Scythian, and Celtic Fiddle Festival. Seasons has performed on both regional and national television, and been featured at many national Celtic festivals. Now they will whisk you away to the Emerald Isle and leave you humming a merry tune over St. Patty's Day weekend! Free refreshments and our beautiful atmosphere round out the afternoon of fun! No registration necessary.
---
First Ladies:
More than a Dress!

Tuesday, March 5
6:30 pm - 8:30 pm
For decades tourists have flocked to the Smithsonian to see the gowns of our First Ladies. Our understanding of their role has evolved and there is greater appreciation of their contributions as hostess, policy advocate, political campaigner, and more. Join The American Association of University Women (AAUW) and Dr. Carol Nechemias as we learn more about the First Ladies' place in history and some little-known aspects about their lives. No registration necessary.


Civilians of Gettysburg
Tuesday, March 12
7:00 pm to 8:00 pm
What would you do if your quiet, peaceful neighborhood was suddenly transformed overnight into a deadly battleground? The Battle of Gettysburg isn't just about soldiers, and it didn't just happen in the fields. It raged through the streets, and alleys, and private homes of the town. Join Steve Anderson, actor, storyteller, and living history interpreter, as we explore the stories of ordinary people, in extraordinary circumstances. No registration necessary.
---
Longwood Gardens Community Read
Fredricksen Reads:

The Triumph of Seeds
by Thor Hansen
Monday, March 25 - 7:00 pm to 8:00 pm
Become a part of Fredricksen Reads, our series of book discussions. This month we'll be reading the Longwood Gardens Community Reads choice, The Triumph of Seeds. This book takes us on a fascinating scientific adventure through the wild and beautiful world of seeds and is hailed as informative, hilarious, and even moving. You must have read or listened to the book to participate. REGISTER ONLINE
Plant Science
Tuesday, March 26 at 6:30 pm
Children, accompanied by an adult, will enjoy the Longwood Gardens Community Read selection, The Reason for a Flower, before engaging in hands-on activities that increase their knowledge of plants. A limited number of passes to Longwood Gardens will be given away during the program. Grades K – 2. Register beginning March 12.
---
NOW THE FIRST & THIRD THURSDAYS
Blood Pressure Screenings with UPMC Pinnacle
Thursday, March 7
11 am to 1 pm
Upper level, near the Reference Desk
We are pleased to announce that UPMC Pinnacle is now partnering with Fredricksen Library to offer free Blood Pressure Screenings the first and third Thursday of every month. For your convenience, three parking spaces are reserved near the main entrance.
---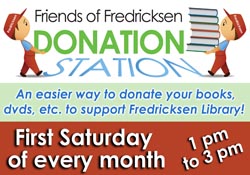 THIS SATURDAY!
Donation Station
Saturday, March 2
1 pm to 3 pm in the Lower Parking Lot
The Friends of Fredricksen will hold Donation Station on the first Saturday of every month to accept donations of books and media for their Book & Media Sales. To drop off donations, please park in the lower parking lot nearest to the sidewalk. Donations at all other times can be made at the Reference Desk whenever the Library is open. Thank you for thinking of the Friends when you have extra books!
SAVE THE DATE!
Thursday, April 25 from 2:00 pm to 8:30 pm – Special Preview Sale!
Friday, April 26 from 9 am to 8:30 pm
Saturday, April 27 from 1 pm to 5 pm
Sunday, April 28 -1 pm to 4 pm – BAG SALE! - TWO BAGS for $10!
Support your library at the Friends Spring Book & Media Sale. You can get an early look at our sale items on Thursday, April 25th from 2 to 8:30 p.m. if you join the Friends of Fredricksen Library. The membership brochure is downloadable HERE.
---
Girls in STEM:
Bubble Gum Challenge
Thursday, March 21
5:00 pm to 6:00 pm
Girls in STEM will take on the challenge of bubble gum! Come learn about bubble size, flavor staying power, and sugar vs. sugarless taste test. Learning about the science of bubble gum will surely blow your mind! For girls* ages 8 – 12. Registration begins March 4.

*Why is this STEM program only offered for girls? There is a massive gender imbalance that persists in STEM-related fields, and it's important that we give girls a chance to learn and thrive in a supporting
environment. The Girls in STEM program series @ the Kunkel Creation Station hopes to inspire girls to development and maintain an interest in STEM-related topics and future career fields.
---
Unlock Secrets of your Electronic Devices
Tuesday, March 12
from 1:00 pm to 2:00 pm
Tuesday, March 26
from 7:00 pm to 8:00 pm
Are you struggling with your devices or would like more information about them? There are so many aspects built into the software of smart phones and tablets that we just don't know exist. We will discuss and implement at least two hidden gems that will become part of your individual device. This is intended for iPhone and iPad, but other brands of tablets or phones are welcome. Just bring your device, make sure you know any password needed to open it, and explore some settings with us! Barry from SeniorTechTutor.com will be your guide. Ages 45 and up, please. Registration begins February 1 and 15.
---
Fredricksen Library
BIKE RAFFLE!
Sponsored by HOLMES Cycling
As spring approaches thoughts of bike riding, sunshine, and warmer weather come to mind. It also means it's time for Fredricksen's Annual Bike Raffle in conjunction with Holmes Cycling and Fitness! For the sixth year in a row, this family-owned Camp Hill business is donating a bike (of your choice up to a $450 value) to the raffle winner. Tickets will go on sale March 4th and cost is $5 per ticket or $12 for three tickets. The drawing will be held on Thursday, June 13th at our first summer concert on the lawn.
Like Fredricksen Library, Holmes is fostering community and encouraging healthy behaviors. Holmes has been providing quality customer service and products since 1974. Just last year, the shop was completely remodeled; stop in and check it out! They are also great neighbors who also support the library and we thank them for their generosity. THANK YOU HOLMES CYCLING & FITNESS!
---
At our East Pennsboro Branch....
Adventures in Reading:
The Traveling Feast
Thursday, March 21 at 6:30 pm
Join us for a discussion of the memoir, "The Traveling Feast: On the Road and at the Table with my Heroes" by Rick Bass. From goodreads.com: "Now at a turning point--in his mid-fifties, with his long marriage dissolved and his grown daughters out of the house--Bass strikes out on a journey of thanksgiving. His aim: to make a memorable meal for each of his mentors, to express his gratitude for the way they have shaped not only his writing but his life." Please either have read the book or listened to the audiobook before the meeting. Register by contacting the library at (717) 732-4274.

Hands On: STEM
Saturday, March 23
at 12:30 pm
Try some hands-on STEM!
Saturday, March 23—Zometool Challenge
Monday, April 22—Egg Drop
Saturday, May 4—Bee-Bots, Code-a-pillars, & Hex Bugs, Oh My!
This program is for all ages; under 13 must be accompanied by an adult. Register by contacting the library at (717) 732-4274.

---
Library for Lunch
Mad Monkeys with Hats and Caps
Wednesday, March 13 OR Friday, March 15 from
12 pm to 1 pm
Come wearing your favorite hat! Children ages 3 - 6 will enjoy the interactive story "Caps for Sale" before decorating their own hat. The event will be filled with stories, songs, and activities. Children should bring a bag lunch. This program is free and registration is NOW OPEN. This program is recommended for ages 3-6 but younger and older siblings may attend.
---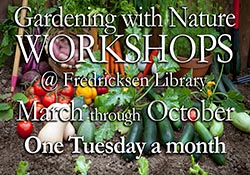 Gardening with Nature Series
Pruning Essentials
Tuesday, March 19
7:00 pm to 8:00 pm
Fredricksen Library has teamed up with Penn State Master Gardeners to bring you a series of workshops that will show you how to garden with nature. Penn State Master Gardeners are volunteers trained by Penn State Extension to provide research-based home gardening information to the public. In partnership with the Master Gardeners, this year's series will meet the third Tuesday of every month through October. Save the dates and keep your eyes open for more details!
---
Great Decisions 2019
Eight sessions: every other Monday, starting February 4
1:00 pm - 2:30 pm
Great Decisions is America's largest discussion program on world affairs. The program model involves reading the Great Decisions Briefing Book, watching the DVD and meeting expert speakers in a Discussion Group to discuss the most critical global issues facing America today. Each year, eight topics are chosen by Foreign Policy Association's panel of experts. Discussion topics can be found here!
In partnership with the World Affairs Council of Harrisburg, this year's discussions will meet every other Monday afternoon at 1:00 pm (2/4, 2/18, 3/4, 3/18, 4/1, 4/15, 4/29, 5/13). Registration now open online.
---
On Display in March
This month's lobby display case features an exhibit by the Society for Creative Anachronism (SCA), a national organization of approximately 35,000 amateur historians who study the Middle Ages through reenactment. The greater Harrisburg chapter of the SCA is the Shire-Marche of Blak rose. The display will include a variety of items the group makes, from authentic garb to armor and swords. Also included will be medieval memorabilia including recipes, sheet music, embroidery, calligraphy samples and photos of members in action! For more information about the group visit www.sca.org

---
PAVE THE WAY
The Fredricksen Library is raising funds for a new Lower Level Entrance and Business & Career Center by holding a paver fundraiser. Please help us "pave the way" by engraving a paver (or two!) in honor or in memory of family, friends, loved ones, pets, an organization, or special occasion. Paver order forms can be found ONLINE HERE OR you can stop by the Library to pick one up! ORDER BY APRIL 1st to guarantee installation for our Grand Opening!
For questions, please call Development at (717) 761-3900 x 236.
---

Fredricksen Library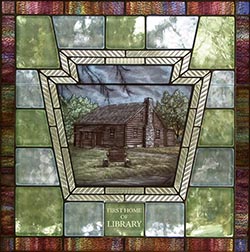 Stained Glass Window Replicas

Window replicas are 12" x 12", 1/4" plexiglass with white backing, two drilled holes for hanging (optional) with a narrow black U channel frame. Priced @ $65.00 a piece. Proceeds will support programs and services at Fredricksen Library.
DOWNLOAD an order form showing the 28 windows available.
---
Device Advice

By Appointment only
Tuesdays, 10 am - 12 pm
Thursdays, 5:30 pm - 8:30 pm
Reference Desk, Main Floor
We are pleased to offer free one-on-one consultations for up to an hour to help you navigate the basics of your eDevice! One of our trained Reference Librarians will assist you with downloading eBooks and eAudiobooks, as well as offer basic help with your tablet. You must have the device, login name and password for your appointment. To register, call 717-761-3900 x225.
---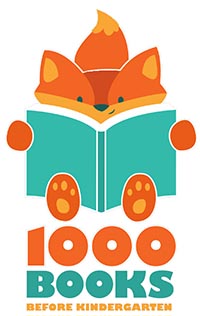 1000 Books Before Kindergarten
Our reading program will help prepare your child for one of their biggest milestones: kindergarten! Reading aloud to your child is one of the best ways to prepare them for kindergarten. With 1000 Books Before Kindergarten, parents are challenged to read to their children to get them ready to read. Stop by the Children's Desk to register for the program and learn more! Registration NOW OPEN!
---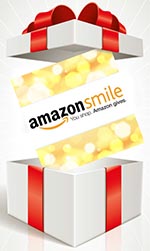 Support Fredricksen with your Amazon Purchases!
When you shop on AmazonSmile, 0.5% of the price of eligible purchases will be donated to the charitable organizations you select. Use the link from our website or go to smile.amazon.com and select Fredricksen Library. Use your regular Amazon login and password - no need to re-register.
Click HERE or on the AmazonSmile logo to get started!

---
Connect with US!

Do you know all the places Fredricksen can be found on Social Media? We're on Facebook, Pinterest, Instagram (fredricksenlibrary) and Twitter @cjfredricksen! You can also find photos of our events on our Flickr page. Click on any of the links at the bottom of this email, or on our website homepage to follow us and stay up to date with what's happening. Please like, share, pin and retweet our posts as well. (And tell all your friends and family too!)
---