Business & Career Center @ Fredricksen 2022
Welcome to the Business & Career Center @ Fredricksen
Spring has Sprung! Freshen Up Your Resume with the BCC.
Career Guidance Sessions are the ticket to updating your resume.
Meet one on one with a BCC Specialist who will share current tips
and technology trends to refresh your career highlights.
Register below & find out how the BCC can open paths to new opportunities!
DOWNLOAD A PDF OF MARCH, APRIL & MAY BCC PROGRAMS
DOWNLOAD A PDF OF JUNE, JULY & AUGUST BCC PROGRAMS

Upcoming Programs

The following (1 hour) programs are facilitated 
by PA Dept. of Banking and Securities:
Register below for upcoming dates. 
 REGISTER NOW FOR THESE IN-PERSON WORKSHOPS!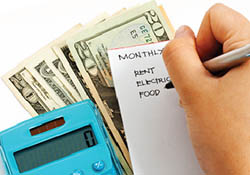 Spending Plans
A Roadmap to Financial Success!  Achieve your financial goals by establishing the difference between your wants and needs. Set SMART financial goals; get started by creating a spending plan, put the plan into action, and periodically review your goals and spending plans in order to ensure that you can stay on track!
Tuesday, May 24, 12 pm - REGISTER
 
STaRT—Start Today and Retire Tomorrow
Do you think that you don't make enough money to save for retirement right now? If you are saving and investing, do you think you are saving and investing enough? Think again…join us for an informative workshop on saving for retirement at YOUR stage of life, no matter where you fall on the retirement timeline.
Tuesdays, June 14, 6 pm & June 28, 12 pm - REGISTER
Fraud BINGO
A fun and interactive presentation that teaches consumers how to protect themselves from investment fraud by playing a familiar game – BINGO! Every day people get "scammed" out of THOUSANDS of dollars. Many times it's those who can least afford to lose the money! PRIZES!!  
Tuesdays, July 12, 6 pm - 7 pm & July 26, 12 pm - 1 pm - REGISTER
Avoiding Identity Theft and Scams
We'll explore the various methods that are used to target and steal individual's identities, how to stop theft from occurring and what to do if you suspect that your identity has been stolen. We will also review common scams and frauds, then discuss what you should do if presented with a financial offer that seems "too good to be true". 
Tuesdays, August 9, 6 pm - 7 pm & August 23, 12 pm - 1 pm - REGISTER
 
---
FREE Career Workshops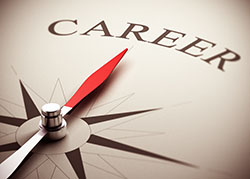 Career Guidance Sessions
BCC Specialists will be available for one-on-one assistance for resume consults, job applications, employment resources, and career support.  Register now for an IN-PERSON or Zoom session! 30-minute appointments during these days/times:
Monday, Tuesday, Thursday and Friday--12 pm, 1 pm, 6 pm, 7 pm  REGISTER
Virtual Only Sessions - May 26 & 27 - 12 pm, 1 pm; May 31 - 7 pm REGISTER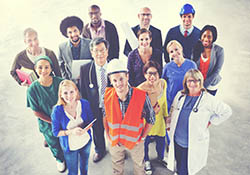 Career Exploration Workshop
Employment guidance is available through our vast array of career resources! Identify your skills and interests to move forward to find the right career, upgrade through education and training, or change careers—we can help, no matter your current employment situation.  Register now for an IN-PERSON or Zoom session!
Tuesdays, 10:30 am & 4:30 pm - REGISTER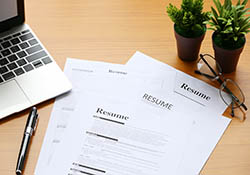 Resume Writing Workshop
Learn the best style and techniques that highlight your skill set and experience to potential employers—along with an explanation of Applicant Tracking Systems (ATS) and how to format your best resume. A copy of your resume will jumpstart the process. Register now for an IN-PERSON or Zoom session!
Thursdays, 10:30 am & 4:30 pm   REGISTER
May 26 & 27 - 10:30 am & May 31 - 6 pm,  Resume Consult—VIRTUAL (Zoom) - REGISTER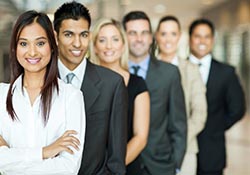 Get That Job! Workshop
Portray your best self to potential employers through an updated resume, a concise cover letter, a targeted interview, social media, proper dress, and good communication. We offer great resources!  Register now for an IN-PERSON or Zoom session!  
Fridays, 10:30 am & 4:30 pm  - REGISTER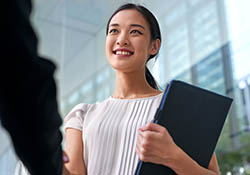 Mock Interview Sessions
An HR professional will be available for individual 30-minute virtual appointments to share tips and walk through a mock interview with individuals who would like to improve their interviewing skills. Interview candidate will be asked to provide the industry/profession prior to the interview date.  Register now for a Zoom session; reminder invite will be sent via email. 
VIRTUAL Appointments -- 2nd Wednesdays, 2 pm & 3 pm - REGISTER
---
Microsoft Office/Google Suite Workshops 
FREE IN-PERSON small groups in the BCC Classroom
Fredricksen BCC Specialists will be conducting interactive workshops. Use our laptops and improve your skills!  Beginner skills will be covered.  
REGISTER ONLINE FOR THESE IN-PERSON WORKSHOPS!
Word Basics
Learn beginner level or update your older-version document skills by creating and editing in MS Office 2019. 
Tuesdays, IN-PERSON—June 28 & August 23, 2 pm - 3 pm - REGISTER
 
Excel Basics
Learn beginner level or update your older-version spreadsheet skills by creating and editing in Microsoft Excel 2019. 
Mondays, IN-PERSON—July 18 & August 15, 6 pm - 7 pm - REGISTER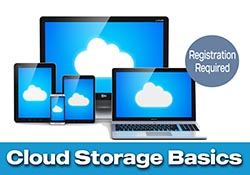 Cloud Storage Basics
Google Drive, Google Photos, OneDrive, Dropbox, and many other platforms boast the advantages of storing your documents and photos remotely to free up space on your devices, but what happens to your photos and important documents? Learn about this innovative storage platform, along with the advantages and drawbacks of storing your information in "the cloud". 
Tuesdays, June 7, July 26 & Aug 16 -  2 pm - 3 pm REGISTER

Google Suite Overview
Explore the Google Suite platform with a brief overview of productivity and document creation software. Bring your own laptop for this workshop and create (or use) your own Google account for learning about this versatile (and free) platform.
Tuesdays, May 17, June 14, July 12 & Aug 30 - 2 pm – 3 pm REGISTER
---
SOCIAL MEDIA SERIES
Promoting Yourself: Creating and Updating a LinkedIn Profile
LinkedIn is the premier professional networking platform for career and business. Join us to 
learn how to set up a new profile or update your existing profile to experience the best professional results for your next career move or growing a business. 
Tuesdays, VIRTUAL—June 21 & August 9 and IN-PERSON—July 19, 2 pm - 3 pm - REGISTER     
---
PERSONAL (and Professional) BEST SERIES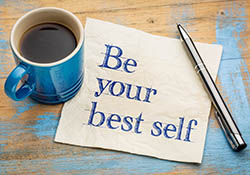 NEW! Cultivating Your Best Self! 
You've edited your resume (with us), written the best cover letter (with us), and sent your completed application…anxiously awaiting interviews, coping with anxiety by practicing responses, and hoping for the best. We have tips for crafting the best YOU for the interview moment to seal the deal and get that offer!
Tuesday, May 24, 2 pm – 3 pm  REGISTER
Managing our Time in a 24/7 World
Planning ahead is one of the keys to making time work for our busy lives--learn how to make time your friend with a variety of planning tips & tools. We all have the same amount of time in each new day, so now is the time to make every minute count!
Monday, June 13, 6 pm - 7 pm - REGISTER
Managing Stress during Times of Change
Reducing stress is a major component to personal and professional success and happiness. Learn how basic breathing techniques, becoming mindful, reducing technology, and getting a good night sleep brings balance to each new day. Find out about positive stress, and how it can keep us moving forward!
Monday, IN-PERSON -- July 11, 6 pm - 7 pm - REGISTER
---
"EMPLOYMENT NOW" SERIES
PA State Employment Website Overview
The PA State has open positions to fill! Most applications do not require an exam. View & learn how to navigate the PA State Employment website to match your transferrable skills and receive valuable tips to get that job!  
Tuesdays, IN-PERSON-- June 21, July 19 & August 16 - REGISTER
This workshop is not affiliated with any PA State Agency.
Crafting the Cover Letter 
Finalizing the application process with a targeted cover letter can leave us weary and frazzled to produce one more important step before pressing that "submit" button! Join us to learn the best tips to follow when crafting a short, concise, yet powerful statement that will introduce your highlights and put you in the "keep" pile for a future interview.
Monday, IN-PERSON-- August 22, 6 pm - 7 pm - REGISTER
 
---
Home-Based Business Roundtable w/ SCORE
—Register NOW!
Has it always been your desire to become an entrepreneur, or has the 
pandemic caused you to consider starting an online or home-based small business? Facilitated by SCORE, via Zoom, join other small business owners in similar circumstances to network and share ideas on how to move forward in the capacity which suits your individual situation. Register online for the sessions and times below.
2nd Tuesdays of each month from 12 pm – 1:30 pm - REGISTER
4th Tuesdays of each month from 6 pm – 7:30 pm - REGISTER
As a resource partner of the U.S. Small Business Administration (SBA), SCORE (Service Corp of Retired Executives) has helped more than 11 million entrepreneurs through mentoring, workshops and educational resources since 1964. For more information about the organization, please visit their website at www.score.org.
for their story on our Business & Career Center!