Business & Career Center @ Fredricksen 2021
Welcome to the Business & Career Center @ Fredricksen
The BCC will partner with you through Career Guidance Sessions! Find out about the ATS and keywords to highlight your best qualities & experience! Chat about any career-related topic with a BCC Specialist!  Sign up to get started on your New Year/New-You goals!
DOWNLOAD A PDF OF UPCOMING WINTER BCC PROGRAMS

Upcoming Programs
FREE VIRTUAL Career Workshops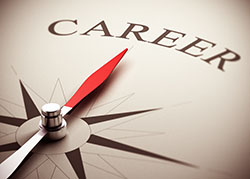 Career Guidance Sessions
Meet with a BCC Specialist for private one-on-one assistance to create or update your resume using key tips that promote your experience and education while we share helpful employment and career resources. 
Register now for a 30-minute In-person or Zoom session. 
Mondays, Tuesdays, Thursdays, Fridays: 12pm, 1pm, 6pm, or 7pm. 
REGISTER ONLINE
VIRTUAL option only available certain dates & times - REGISTER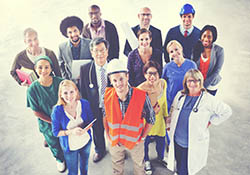 Career Exploration Workshop
Register now for an IN-PERSON or Zoom session!
Employment guidance is available through our vast array of career resources! Identify your skills and interests to move forward to find the right career, upgrade through education and training, or change careers—we can help, no matter your current employment situation both.
Tuesdays from 10:30 am - 11:30 am & 4:30 pm - 5:30 pm - REGISTER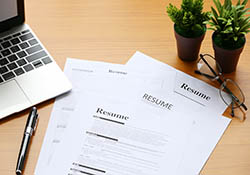 Resume Writing Workshop
Register now for an IN-PERSON or Zoom session!
Learn the best style and techniques for portraying your skill set and experience to potential employers--what to do, what to use, an explanation of Applicant Tracking Systems (ATS) and how to structure your best resume. Please have a copy of your resume available for this session.
Thursdays from 10:30 am - 11:30 am & 4:30 pm - 5:30 pm - REGISTER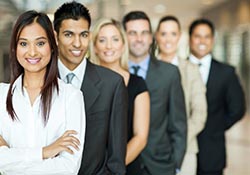 Get That Job! Workshop
Register now for an IN-PERSON or Zoom session!
Portray your best self to potential employers through your resume, cover letter, interviews, social media, proper dress and communication. Have your resume and cover letter available for this session!
Fridays from 10:30 am - 11:30 am & 4:30 pm - 5:30 pm - REGISTER
 
---
Computer Instruction Workshops
In-person, masked, small groups w/ spacing—Ruggaber Community Room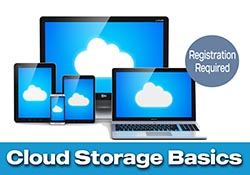 Cloud Storage Basics
What is cloud storage, and what does it mean for me? Google Drive, Google Photos, OneDrive, Dropbox and many other platforms boast the advantages of storing your documents and photos remotely to free up space on your devices, but what happens to your photos and important documents? We'll inform you about this innovative storage platform, along with the advantages and drawbacks of storing your information in "the cloud".
REGISTER Tuesday, February 22 from 2 pm – 3 pm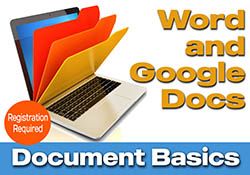 Document Basics—Fredricksen BCC Specialists will be conducting an interactive workshop on creating and editing documents using Microsoft Word, similar to Google Docs. Use our laptops and improve your skills, beginner document creation and editing skills will be covered. REGISTER 
Tuesday, January 25 from 2 pm – 3 pm
Google Suite Overview
We'll explore the Google Suite platform with a brief overview of their productivity and document creation software. Bring your own laptop for this workshop and create (or use) your own Google account for learning about this versatile (and free) platform. REGISTER Tuesday, February 8 from 2 pm – 3 pm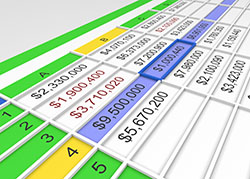 Spreadsheet Basics
Fredricksen BCC Specialists will be conducting an interactive workshop on creating and manipulating spreadsheets, whether using Microsoft Excel, similar to Google Sheets. Use our laptops and improve your skills, beginner spreadsheet creation and formula skills will be covered.
REGISTER - Wednesday, February 9 - 11:00 am
---
PERSONAL (and Professional) BEST SERIES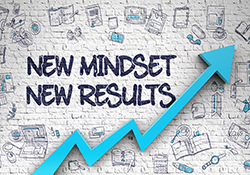 Attitude is Everything!
Staying Positive during Times of Change
As part of our "Personal (and Professional) Best" Series, join us for inspiration on how to frame your daily interactions, at work and home, into a mindset that increases your positive outlook. The bridge to personal and professional success is built by maintaining a positive attitude!
REGISTER Virtual Workshop - Tuesday, February 8 - 3 pm via Zoom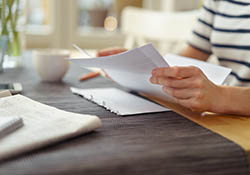 Crafting the Cover Letter
Finalizing the application process with a targeted cover letter can leave us weary and frazzled to produce one more important step before pressing that "submit" button! Join us to learn the best tips to follow when crafting a short, concise, yet powerful statement that will introduce your highlights and put you in the "keep" pile for a future interview.
VIRTUAL WORKSHOP—Wednesday, February 23 - 11 am to 12 pm   REGISTER
---
Home-Based Business Roundtable w/ SCORE
—Register NOW!
Has it always been your desire to become an entrepreneur, or has the pandemic caused you to consider starting an online or home-based small business? Facilitated by SCORE, IN-PERSON or on the Zoom platform, join other small business owners in similar circumstances to network and share ideas on how to move forward in the capacity which suits your individual situation. Register online for the sessions and times below.
2nd Tuesdays of each month from 12 pm – 1:30 pm - REGISTER
4th Tuesdays of each month from 6 pm – 7:30 pm - REGISTER
As a resource partner of the U.S. Small Business Administration (SBA), SCORE (Service Corp of Retired Executives) has helped more than 11 million entrepreneurs through mentoring, workshops and educational resources since 1964. For more information about the organization, please visit their website at www.score.org.
---

 The following (1 hour) program is facilitated by the PA Dept. of Banking and Securities. Register NOW!

Fraud BINGO!
A fun and interactive presentation that teaches consumers how to protect themselves from investment fraud by playing a familiar game – BINGO! Every day people get "scammed" out of THOUSANDS of dollars. Many times it's those who can least afford to lose the money! PRIZES!
REGISTER In-Person Workshop - Tues, Jan. 25 - 11 am to 12 pm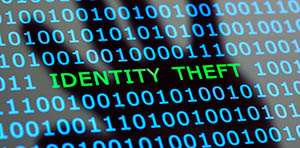 Avoiding Identity Theft and Scams
We'll explore the various methods that are used to target and steal individual's identities, how to stop theft from occurring and what you can do if you suspect that your identity has been stolen. We will also review common scams and frauds, then discuss what you should do if presented with a financial offer that seems "too good to be true."  REGISTER
Tuesday, February 1 from 6 pm-7 pm
Tuesday, February 22 from 11 am-12 pm
---
SOCIAL MEDIA SERIES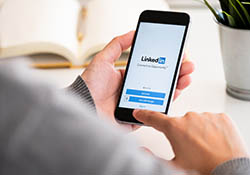 Promoting Yourself: Creating and Managing a LinkedIn Profile
LinkedIn is the professional platform that hiring managers scope out most often. Join us for this workshop to learn how to set up a new profile, or reboot your existing profile, to experience the best professional results. Be prepared for the workshop by having access to a digital profile photo—this will add the final touch to effectively communicate your business image.
REGISTER Monday, February 7 - 2 pm via Zoom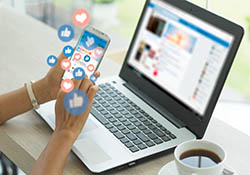 Keep it to Yourself: Controlling your Social Media
Social Media has become the new town hall with news articles, opinions, and, best of all, updates and photos from family and friends. In this workshop, we will talk about privacy settings, appropriate postings, and outline various platforms. We will place a focus on Facebook, the "granddaddy" of these outlets, with ways to find the right privacy settings for you, and keep your name, updates and information shared with only the people you choose.
REGISTER - Monday, February 28 - 2 pm via Zoom
for their story on our newBusiness & Career Center!