Business & Career Center @ Fredricksen
Welcome to the Business & Career Center @ Fredricksen
Let Yourself Shine with the BCC @ Fredricksen!
The New Year is a great time to make changes! Looking for a career update, help with your resume, investment advice or small business support? The Business & Career Center @ Fredricksen offers workshops and seminars to help you succeed and meet your goals. Find out how the BCC can open paths to new opportunities!
DOWNLOAD A PDF OF BCC PROGRAMS

Upcoming Programs
 
Small Business Development Series 
Introduction to Entrepreneurship  
Setting up your Business
Discuss various forms of structuring your business, separating business money from personal money and keeping records.
Thursday, February 2 at 6 pm - REGISTER
Marketing Your Business
Discuss how to determine your target market and ways to network with potential customers.
Financing Your Business
Discuss the importance of credit score, determining your cost of startup and some options for financing your business.
Small Business Owner Support 
Market Research
Review the importance of understanding your market and outside influences & explore useful database sources as well as how your library can assist you. Thursday, February 16 at 6 pm - REGISTER

Economics of Business
Review how price, volume, margin and overhead work & look at the meaning of 'leverage' in your business. 
Hiring & Retaining Employees
Discuss good business practices to help keep good employees who often include multiple generations working together. What are some things we can do to run smoothly and efficiently? 
---

The following (1 hour) programs are facilitated 
by PA Dept. of Banking and Securities:
 
NEW IN-PERSON WORKSHOPS 
Investing 101
Discuss types of investments, technology, diversification, researching before your invest and the "power" of compound interest. Thursday, February 9 at 6 pm - REGISTER
Investment Account Fundamentals
Many types of investment accounts are available, from general wealth-building to retirement accounts. We'll discuss annual deposit limits for these accounts, including catch-up amounts for individuals age 50+. 
Retirement Strategies: Making Your Nest Egg Last
Live your golden years with a financial strategy while protecting your nest egg savings from fraud, and making it last.
 
---
FREE Career Workshops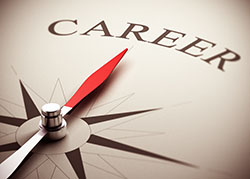 Career Guidance Sessions
Resume Review, Career Support, Relevant Resources
30-minute IN-PERSON or Zoom session appointments during these days/times:
Monday, Tuesday, Thursday and Friday--12 pm, 1 pm, 6 pm, 7 pm  REGISTER
Career Exploration Workshop 
Identify your skills and interests to find the right career, upgrade through education, training, or change careers—no matter your current employment situation. 
Tuesday, February 7 at 10:30 am - REGISTER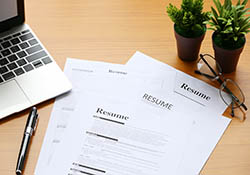 Resume Writing Workshop
Learn the best style and techniques that highlight your skill set and experience to potential employers—along with an explanation of Applicant Tracking Systems (ATS) and how to format your best resume. A copy of your resume will jumpstart the process.
Tuesday, February 14 at 10:30 am - REGISTER
Get that Job! Workshop 
Helpful tips and resources that portray your best self to potential employers through an updated resume, concise cover letter & targeted interview.  Register for a Career Guidance Session to request this workshop!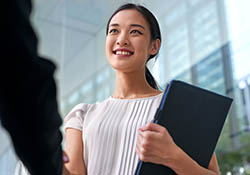 The Job Interview: Q & A with an HR Professional - Open Session 
An HR professional will be available in the BCC to answer your questions - prepare for interviews and pick up some resources to improve your interview experience. No registration necessary. Wednesday, February 22 from 2 pm - 4 pm 
Ace That Interview! Thursday, January 26 at 6:30 pm - REGISTER
An HR professional will cover common questions to prepare for interviews along with best tips and practices that will enhance your interview experience!
 
---
Computer Software Workshops 
Fredricksen BCC Specialists will be conducting interactive workshops in the BCC Classroom. Use our laptops (or bring your own) and improve your skills! Beginner skills will be covered.  
Computer Basics
Improve your basic computer skills.  Wednesdays, January 11 OR January 18 at 11 am - REGISTER
Device Advice
Bring your personal tablet, laptop, smartphone or e-reader to the library for some one-on-one tech help.
Thursdays, January 12 OR 19 at 10 am - REGISTER
Word Basics
Learn beginner level or update your older-version document skills by creating and editing in MS Office 2019. Tuesday, January 24 at 10:30 am - REGISTER
 
Excel Q & A Session
Troubleshoot your Excel questions with Fredricksen Library assistance.
Excel Basics
Learn beginner level or update your older-version spreadsheet skills in Microsoft Excel 2019. Tuesday, February 21 at 10:30 am - REGISTER
PowerPoint Basics
Learn how to create a great presentation!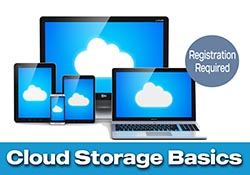 Cloud Storage Basics
Google Drive, Google Photos, OneDrive, Dropbox, and many other platforms boast the advantages of storing your documents and photos remotely to free up space on your devices. Learn about  advantages and drawbacks of "the cloud". Tuesday, January 31 at 10:30 am - REGISTER
 

 Google Suite Overview
An introduction to Google's own set of productivity and creation tools. Feel free to bring your own device (or use one of ours) to learn more about this versatile and free platform.
Tuesday, February 28 at 10:30 am - REGISTER
 
---
SOCIAL MEDIA SERIES 
Promoting Yourself: Creating and Updating a LinkedIn Profile - NEW DATE SOON!
LinkedIn is the premier professional networking platform for career and business. Join us to learn how to set up a new profile or update your existing profile to experience the best professional results for your next career move or growing a business. 
 
---
Register for a Monday evening Career Guidance Session to discuss any of the following:
Get That Job! Workshop
Cloud Storage Basics
Microsoft Word Basics
Setting Goals Workshop
Managing Time Workshop
Crafting the Cover Letter Workshop
Creating/Updating your LinkedIn Profile
---
Home-Based Business Roundtable w/ SCORE
Facilitated by SCORE, via Zoom, join other small business owners to network and share ideas to fine-tune best practices that support success. Register online for the sessions and times below.
2nd Tuesdays of each month from 12 pm – 1:30 pm - REGISTER
4th Tuesdays of each month from 6 pm – 7:30 pm - REGISTER
As a resource partner of the U.S. Small Business Administration (SBA), SCORE (Service Corp of Retired Executives) has helped more than 11 million entrepreneurs through mentoring, workshops and educational resources since 1964. For more information about the organization, please visit their website at www.score.org.
 
for their story on our Business & Career Center!