The Year
Fredricksen DIDN'T Win "Simply the Best"
It's not this year. Fortunately. For the eighth year, Fredricksen Library has been voted "Simply the Best" in Central Pennsylvania. We are grateful to those of you who take the time to complete the lengthy ballot in Harrisburg Magazine. We are thankful for all of our patrons.
One year, though, this library may not win Simply the Best. Will this mean that Fredricksen has failed?
As much as we love winning Simply the Best and winning the 2012 John Cotton Dana Award, the Oscar of the library field, winning awards is not on our goals list. It's not mentioned in our Strategic Plan. It's never addressed in our performance evaluations.
Why not?

Our goal is to do simply the best job that we can. Making ourselves a gathering place for our six municipalities? We will do it simply the best that we can. Leading the eUniverse with a help desk, gadgets to learn on, skilled technology staff to assist? We'll do it simply the best that we can. Improving the collections and securing increased funding with programs and development? Our efforts are single-minded: do it simply the best that we can. Expanding our facilities to better serve all six of our communities? You guessed it: we aim to do it simply the best that we can.
Those efforts continue, day by day. We are glad to be recognized, but it's never been the goal. Doing our best work for the 80,000 people in our service area is the goal. The awards are just "icing."


Summer Reading Celebration - POSTPONED
Due to weather the Celebration will be held
WEDNESDAY, AUGUST 8 from 6:00 to 8:00 p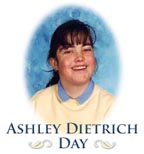 m
Summer Reading Club members and their families are invited to enjoy a free hot dog and chips to close our summer of fun. Tickets earned during the summer reading program can be used to participate in the many games and to use the fun inflatable bouncers! No registration required. Summer Reading Celebration is sponsored by The Friends of Fredricksen Library, and a memorial donation honoring Ashley Dietrich.



Seasons in Concert @ Farmers on Walnut
Thursday, August 2 at 4 pm
Camp Hill Borough Parking Lot
Join us at Farmers on Walnut Thursday, August 2 as we host a special treat: a concert with the much-beloved music group, Seasons! This sibling harp and hammered-dulcimer trio (with occasional mandolin and penny whistle) will engage your senses as you enjoy shopping with
your local farmers. No registration necessary. Seasonsmusic.com




Caryn Lin: World Music
Tuesday, August 7 at 7:00 pm
A classically trained violinist who went on to become an electric violin innovator, Caryn Lin's influenced by everything from baroque to rock. She has played her electric violins everywhere from Lincoln Center to Six Flags, The Kimmel Center to a monastery in the French alps, and has been featured on tv and a film. Come be part of the musical magic! (Rain date: Tues., Aug. 14 at 7:00 pm)
Caryn Lin: World Music




Coming in September
2nd Annual Bee Local @ Fredricksen Library!
Saturday, September 15 from 1 pm to 5 pm
Our Bee Local Festival returns with plenty of last year's favorites, including the Mobile Ag Lab, hands-on children's activities, and the farmers' market, as well as sure to please new offerings that highlight local food resources and beekeeping. New this year is a special focus on Bee Well at Bee Local, featuring health and wellness screenings, cooking and food demonstrations, fitness and wellness activities for the whole family, and the Bee Well Marketplace with informational booths for local nonprofits and wellness partners. We are pleased that local folk band, Bucky's Brothers, will close out the festival at 4 pm with their engaging mix of Americana, Alt County and Folk. All activities are FREE and open to the public. For a full schedule of activities visit www.fredricksenlibrary.org or like Bee Local on Facebook.


WIN TICKETS TO FARM AID!
Here is your chance to see music legends Willie Nelson, Neil Young, John Mellencamp, Dave Matthews and more at the legendary Farm Aid Concert, September 22, 2012 at the Hersheypark Stadium. Fredricksen Library is offering the chance to win two tickets to see the concert. All you have to do is purchase a raffle ticket before 3PM on September 15, 2012. The winner will be announced as Bucky's Brother takes the stage at the Bee Local Festival. Tickets are $3 each or 4/$10 and will be available at the Reference Desk, ONLINE beginning August 1 and during the Bee Local Festival. You do not need to be present to win.


Film Feature with Light Farm Fresh Fare

Friday, September 14 at 6:30 pm
Join us for a fun and informative evening featuring the film Ingredients with local fare prepared by the students of Channels Food Rescue Kitchen School with ingredients from our partners at Farmers on Walnut, as well as some surprise treats! In addition to the film, we will hear from remarkable members of our local communities who are also working to revitalize the connection between our communities and the food we eat. Narrated by Bebe Neuwirth, the film takes us across the U.S. from the diversified farms of Oregon to the urban food deserts of Harlem and to the kitchens of celebrated chefs. INGREDIENTS is a journey that reveals the people behind the movement to bring good food back to the table and health back to our communities. This film is not rated. $15.00 per ticket, limited registration starting August 1. REGISTER ONLINE

Bee Local Photo Contest

Fredricksen Library invites area photographers to submit photographs for our first Bee Local Photo Contest, sponsored by Highland Gardens. Photographs must have been taken locally (within 50 miles) and related to one of the three themes of the Bee Local Festival:
• Pollinators/Gardening for Pollinators
• Local farms/farmers' markets
• Wellness & outdoor recreation
Submissions will be displayed during the month of September and the public will have the chance to vote for their favorite photo. Guest judges will select prizes to be awarded in various categories courtesy of Highland Gardens and Fredricksen Library.
Submissions will be accepted at the Library during the week of August 20th. Please call for dates and times.

Discover what's NEW in the Children's Library!

The "Discovery Area" of the Children's Library is growing and changing thanks to a grant from the Pennsylvania Educational Improvement Tax Credit (EITC) Program. The grant was used to purchase three new touch screen interactive computers, three wall games, a LEGO table, a play cube, and other items that we hope will entice families of young children to come in and spend some quiet time playing together.
The Children's Library would like to thank our friends at Edu-Care School Supply (The Learning Source) for the generous donation of the Thomas the Tank Engine train table.